Dual Degrees and Graduate Programs at Seton Hall
While you are still a Seton Hall undergraduate, consider pursuing a dual degree or graduate program at the University.
Why? A graduate degree that diversifies and complements the skills learned in your undergraduate programs will increase your ability to adapt to changing job markets, technologies and economic trends, as well as prepare you to be a lifelong learner.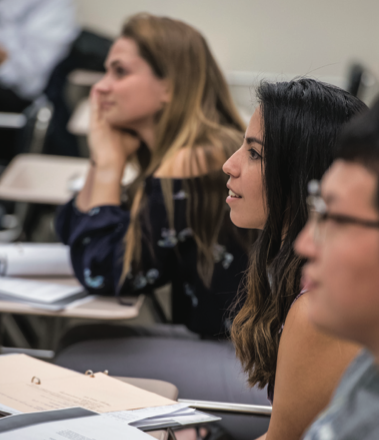 By pairing undergraduate and graduate coursework and degrees in different fields beyond developing skills specific to a single discipline or profession, you will be more versatile and distinct from other job applicants. A dual degree can also allow you to couple your passion with practicality, infusing your career path with a lifelong interest.
Consider Saving Time and Money
(and Earning More!)
Dual degrees often count as many as four courses for both undergraduate and graduate credit, effectively giving you 24 credits for the price of 12*. While the specifics vary by program, all of the dual degrees are cheaper and faster than earning your undergraduate and graduate degrees separately.
If affordability is a concern, Seton Hall offers an array of financial support. In addition to full and partial graduate assistantships, the University offers a variety of generous scholarships for accepted graduate students. Learn more about financial aid and scholarship opportunities.
* Credits vary by program; consult the University course catalogue and/or contact a faculty member for details.
---
Keep an Open Mind
Your undergraduate major generally does not limit what kinds of graduate programs you can pursue. The University has dual-degree arrangements and graduate admissions criteria that enable students to articulate many different degrees across fields, disciplines and colleges. In fact, many graduate programs seek candidates with undergraduate majors that differ widely from the specific graduate field. So, keep an open mind and explore the nearly 90 graduate degree opportunities at Seton Hall. Do not assume you are unfit for any graduate degree without first speaking with a faculty member in the program.
Many of the support services that are available to undergraduate students at Seton Hall — including Counseling and Psychological Services, the Writing Center, Health Services, Academic Resource Center and the Career Center — are still available to graduate students. You will also still have access to the library, 24/7 tech support and the fitness center.
Consider what a master's degree can do for you!

$62,000

Average annual salary compared to $48,000 for those with a bachelor's*
---

3 Percent

Unemployment rate compared to 5 percent for those with a bachelor's*
---

8 Percent

Americans holding this advanced degree**
Amanda Barba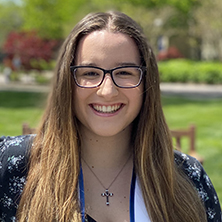 During my undergraduate studies, I noticed I was drawn to exploring topics
I have always felt strongly about, such as wildlife conservation, issues about climate change and human rights. This led me to pursue a master's degree in Diplomacy and International Relations. Pairing this degree with my B.A. in English has strengthened my research and critical-thinking skills, plus given me the opportunity to share my passions with the world through published articles.
Madeline Tineo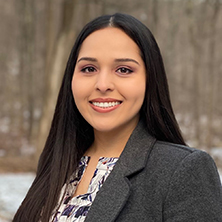 While a student in Seton Hall's Pre-Medical Pre-Dental Plus Program, I was encouraged to research several areas within the healthcare field. I came across a professional path that defined my next stage: Master's in Healthcare Administration (M.H.A.). The comprehensive curriculum of the program provided me with the tools and techniques I continue to apply today in my job at a prominent N.J. hospital.
Career Advantages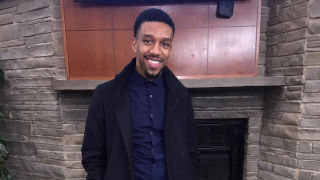 Most employers prefer to hire people with demonstrated learning and expertise in multiple different fields rather than those with credentials in the same disciplinary area. Consider combining undergraduate and graduate degrees across diverse fields to differentiate yourself from other job applicants as someone with social skills and numeracy, the ability to analyze and manage big data, the capacity for creativity and healthcare, the skills of a manager or a historian and the knowledge of a nurse, scientist or lawyer.
In addition, diversity of expertise can afford you greater flexibility to adapt to economic cycles, shifts in government funding or regulation, technological disruption or innovation, pandemics and other crises that affect any given employment sector.
Contact Us
---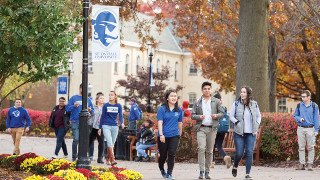 Get More Info
Discover more about the exceptional graduate programs and services that await you.
Financing Your Degree
---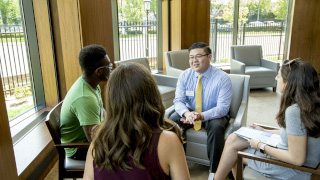 Learn More
Scholarships available to help meet your goals. Multiple options to finance your degree.
Get Started
---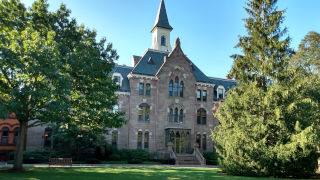 How to Apply
To make the process as seamless as possible for continuing students, applying is easy and streamlined.