Employment Opportunities at Seton Hall
In everything we do, we strive to educate servant leaders who will go out into the world and change hearts, heal divisions and build community while displaying virtues of courage, foresight, empathy and stewardship of the common good. This is more than just a job: it is our mission. Interested in being part of the Seton Hall team and making a difference? Use our Employment Opportunities Web site to search and apply for open positions below.
Information for Applicants
Seton Hall University is a major Catholic university. In a diverse and collaborative environment it focuses on academic and ethical development. Seton Hall students are prepared to be leaders in their professional and community lives in a global society and are challenged by outstanding faculty, an evolving technologically advanced setting and values-centered curricula.
Seton Hall University is committed to programs of Equal Employment Opportunity (EEO) and the principles of affirmative action. It honors diversity and respects the religious commitments of all employees. In turn, its employees respect Catholic beliefs and values, and they support its mission as a Catholic institution of higher education.
Before proceeding, please read Seton Hall: A Catholic University or a document containing important excerpts from this publication.
Employment is contingent upon satisfactory criminal and other relevant background investigations. The determination of satisfactory is at the sole discretion of Seton Hall University. If special accommodations are needed in order to apply for a position, please contact the Department of Human Resources.
Questions? Please call the Department of Human Resources at (973) 761-9177.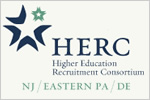 Member of the New Jersey,
Eastern Pennsylvania and Delaware