Campus Map

Welcome to our beautiful campus! Seton Hall was founded in 1856 by James Roosevelt Bayley, the first bishop of Newark, who named the university after his aunt Elizabeth Ann Seton, the first American-born saint. We are a private, Catholic institution located on 58 acres in the Village of South Orange. Seton Hall offers easy access to Manhattan, only 14 miles away.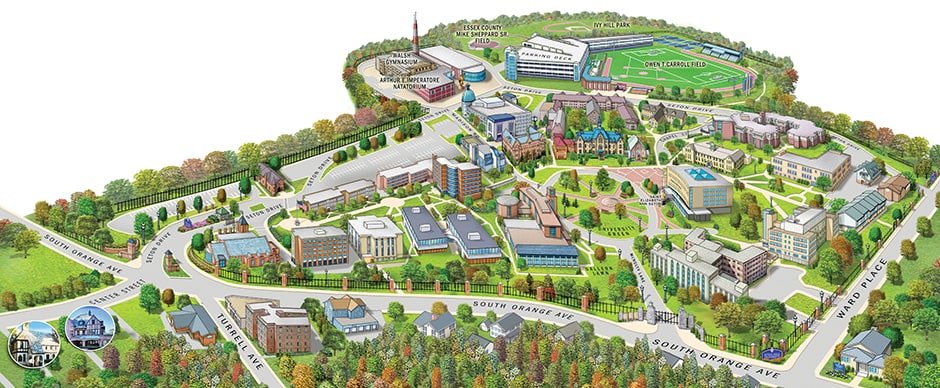 A two-hour tour and information session is the best way for prospective students to experience the Seton Hall community. The information session provides you with an overview of Seton Hall University's academic and student life, admission and application process, scholarships and financial aid information. Daily information sessions are held at the Office of Admissions in Bethany Hall. It will last approximately one hour.
Campus Tours and Events

Tour Schedule
Monday-Friday: 10 a.m. and 2 p.m.
Saturday(thru May 20): 10 a.m., Noon, and 2 p.m.
Sunday(thru May 27): 10 a.m. and Noon

Note: Tour dates and times may vary. See registration form details.

Group Tours
If you have more than 10 guests, please visit this page to request a special group tour.

If the University is closed due to inclement weather, University events will be canceled. Check the main University website for updates here.

South Orange
Nestled in the suburban village of South Orange, New Jersey, Seton Hall provides small-town charm and big-city opportunities. The University's suburban, 58-acre park-like campus sits proudly within this picturesque town with tree-lined streets; historic, gracious homes; and quaint shops just 14 miles from New York City -- close to all the action, yet not engulfed by it.
Just a five-minute walk from campus lands you in the middle of a bustling town center where you'll find diners and pizzerias, banks, pharmacies, Starbucks, Cold Stone Creamery, Ashley Marketplace, South Orange Performing Arts Center, a movie theater, and so much more. You might not ever want to leave this quiet suburbia, but if you do, the train station, right in the center of town, is your direct link to NYC's Penn Station-- just 30 minutes away.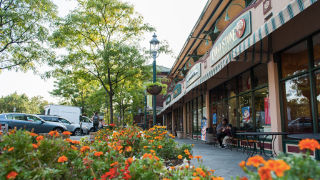 Take a Walking Tour of Seton Hall
Join our student tour of Seton Hall's campus, with videos of each location offered fully in 360-degrees.
Explore our other Campuses

Today, a total of more than 10,000 students attend Seton Hall's eight schools and colleges on the University's South Orange campus, the School of Law in Newark and the Interprofessional Health Sciences campus in Nutley.
Open House
---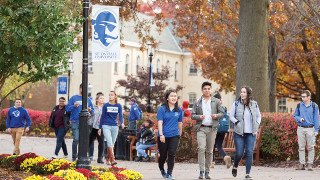 Register Now
Join us virtually. Tour campus, learn about our academic programs, and meet current students and faculty.
Apply Online
---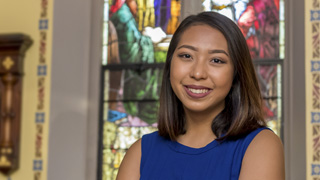 Apply Now
Get a jump start on your Seton Hall University career and apply online.