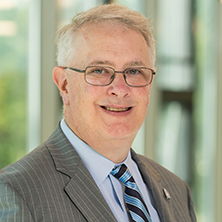 Welcome to the Academic Affairs Division of Seton Hall University. We are a Carnegie Doctoral Intensive University with the Division of Continuing Education and Professional Studies and eight schools and colleges: the College of Arts and Sciences, the Stillman School of Business, the School of Diplomacy and International Relations, the College of Human Development, Culture, and Media, the College of Nursing, the Immaculate Conception Seminary School of Theology, the School of Health and Medical Sciences, and the School of Law.
The College of Arts and Sciences is the largest of the schools and colleges, hosting programs in 13 departments and several other academic divisions. Nationally accredited programs in Business, Education and Psychology, Law, Nursing and Health Sciences attest to our overall academic excellence. Our academic pursuits are experienced within a community that values diversity and the growth of individuals in becoming leaders in their professions and vocations.
The Office of the Provost and its administrators, staff, faculty and students are ready to assist you in your academic and personal goals. Please browse this web page for further information.
Best wishes in your academic pursuits!

Erik Lillquist, J.D.
Interim Provost
Biography »