Business, Technology and English
"As robots take over routine jobs," notes The Financial Times, "we will need people who can think creatively, imaginatively, logically and laterally. Acquiring a narrow 'skillset' of the kind society increasingly demands will, in fact, leave students not equipped for the future, but vulnerable to it."
—Sarah Churchwell, "If You Want to Run the World, Study a 'Useless' Subject," The Financial Times (January 25, 2018), 9.
Well-Rounded Skillsets
Innovation, imagination, critical thinking, interpretation, empathy, clear writing: the skills and habits of mind fostered by the Department of English do not expire. These skills distinguish lifelong learners who can adapt to the job market and the culture of the future as they change. They cannot be replaced by technology. They apply laterally across advertising, finance, management, marketing, and technology, rather than fitting one fashionable niche or another.
Our students learn to read the room, multiply perspectives, and innovate in tune with cultural trends. Studies by Adobe, IBM, Apple, Microsoft, and Google; recent articles from Business Insider, CNBC, Fortune, The Atlantic, and Wall Street Journal; and the experience of plenty of our graduates all affirm that English Majors and Minors succeed in business, especially over the long run.

Business for College of Arts & Sciences Students
English and Creative Writing majors are hirable in many fields without any additional credentials, because most major firms train their new employees to do finance, accounting, and other tasks the way they want them done. That said, students from Arts & Sciences can make themselves more appealing to businesses by taking ENGL 2516 Business Writing and ENGL 3520 Advanced Business Writing; by participating in the College of Arts & Sciences "Business Boot Camp;" by fulfilling the required social sciences sequence with economics courses or pursuing a Minor in Economics; and by pursuing internships.
Technology for College of Arts & Sciences Students
English and Creative Writing offer exceptional foundations for students aspiring to careers in technology, especially as software programming becomes increasingly automated. As Forbes Magazine has said, "That 'Useless' Liberal Arts Degree Has Become Tech's Hottest Ticket." Our courses exercise students' skills identifying and addressing solutions to social problems and imagining second worlds. Many of our courses incorporate blogs, webpage writing, digital research tools, digital world-making, and digital presentations to professionalize students' ability to translate cultural knowledge, creative writing, and critical thinking into cutting edge formats.
Students interested in technology can complement Majors or Minors from the English Department with a Certificate in Data and Visual Analysis or a second Major or Minor in programs like Computer Science or Web Design. And of course we offer many internships in technology fields.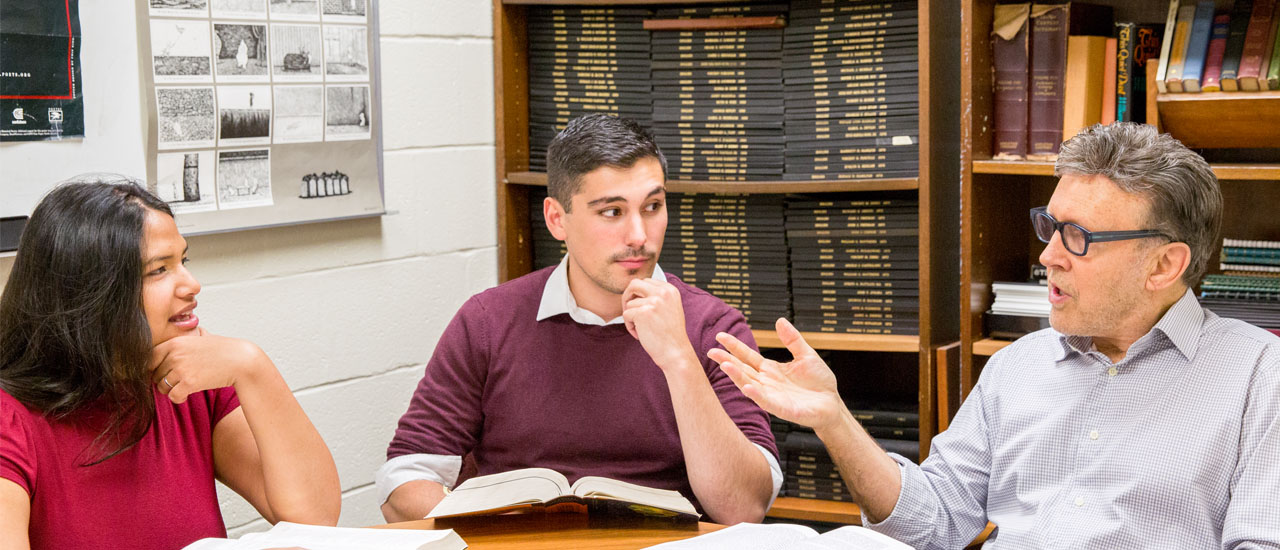 B.A. English/M.B.A. 5-Year Program
The College of Arts and Sciences and the Stillman School offer a joint program that can lead to two degrees: a bachelor's degree in English or Creative Writing and a Master of Business Administration (M.B.A). The unique feature of this program is that both degrees can be earned in five years. By carefully selecting courses, the student can complete the requirements for both degrees in as few as 150 credit hours.
The student spends the first three years taking arts and sciences courses. After the completion of 75 credit hours, the student applies for the M.B.A. program. Students must meet all requirements for admission to the M.B.A. program, including earning a GMAT score of 500 or higher (or equivalent GRE results) and attaining an undergraduate GPA of 3.5 or above.
If accepted, the student takes a mixture of arts and sciences and business courses in the fourth year.
The fifth year is reserved exclusively for graduate business courses. When the student has completed all undergraduate degree requirements and 120 credit hours, the student receives a bachelor's degree. After completing the M.B.A. requirements and a minimum of 150 total credit hours, the student also receives an M.B.A. Contact Dr. Steven Lorenzet by emailing

[email protected]

.
English for Stillman School of Business Students
Students in the Stillman School of Business can earn an English Minor as part of a B.A. in Business Administration with an Arts & Sciences concentration; they can incorporate English electives and possibly a Minor into a B.S. in Business Administration; or pursue a 5-year B.A. in English and an M.B.A, an extraordinary deal.