Office of the Dean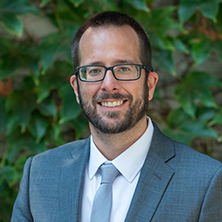 Welcome to Seton Hall University's College of Arts and Sciences!
The oldest and largest of Seton Hall's eight academic units, the College teaches and advances research in the liberal arts and sciences, the fields of free inquiry that teach people how to think independently, critically, constructively, and responsibly in a free society.
Across 14 collaborative departments, we research physical and social sciences, from biology, chemistry, physics, and engineering to anthropology, economics, politics, psychology, and sociology; mathematics and computer science; the humanities, including ancient and modern languages, English, history, philosophy, and religion; and fields that apply liberal arts to sociopolitical engagement: social work, criminal justice, and public administration. We also house the University Honors Program, a selective and advanced sequence of interdisciplinary, team-taught colloquia on our fundamental questions, what it means to be human and why knowledge matters.
Our faculty include award-winning historians and novelists; recipients of major grants from the National Institute of Health, National Science Foundation, Department of Defense, NASA, and National Endowment for the Humanities; scholars who have taught across the world with Fulbright Awards; servant leaders who continuously help the local communities around us. These faculty mentor students on original, meaningful research in our laboratories, archives, and neighborhoods. They will transform the way you think and empower you with the experience, knowledge, and connections to make a difference, no matter your profession.
Whatever field of study you pursue within the College of Arts and Sciences, you will learn how to understand the world with a wide range of methodological approaches, with consideration of many cultural and historical perspectives, with the help of the latest technology, and—more still—with care for the lives of others and for your purpose in the world.
Please feel free to contact me or my team below with any questions. Go Pirates!
Sincerely,
Jonathan Farina, Ph.D.
Interim Dean
[email protected]
(973) 761-9023
View profile »
---