Law School and the English Major or English Minor
As a large number of our majors and minors know or discover, the English major or English minor is excellent preparation for law school and a career in the law. The American Bar Association (ABA) lists seven "Core Skills and Values" that students should acquire in preparation for the law, a list that looks very familiar to our students:
Analytic / Problem Solving Skills
Critical Reading
Writing Skills
Oral Communication / Listening Abilities
General Research Skills
Task Organization / Management Skills
Public Service and Promotion of Justice
All English courses, from ENGL 1201: College English I through ENGL 5011: Senior Seminar sharpen these skills and nurture these values. At all levels of instruction, students are required to conduct research, present independent conclusions based in evidence gleaned from careful reading, advocate for their insights in discussion and in writing, and manage assignments with short- and long-range deadlines. In addition, the department offers a large number of "reading/writing" infused and "critical thinking" infused courses, from literature surveys such as American Literature and British Literature to specialized, upper-level electives.
While taking an English class or two certainly can provide benefits, a sustained, focused course of study is often the best way to acquire and strengthen the skills sought by law-school admissions officers and used by lawyers. The American Bar Association states that "Preparation for legal education should include substantial experience at close reading and critical analysis of complex textual material, for much of what you will do as a law student and lawyer involves careful reading and comprehension of judicial opinions, statues, documents, and other written materials," skills learned and improved in every English class. The same is true for writing. "As you seek to prepare for a legal education," the ABA advises, "you should develop a high degree of skill at written communication. Language is the most important tool of a lawyer, and lawyers must learn to express themselves clearly and concisely," adding that "Fundamental writing skills, however, must be acquired and refined before you enter law school."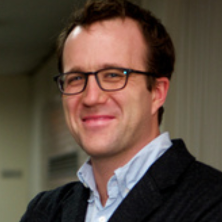 An English major or minor not only provides the opportunity to acquire and hone these skills, but also offers tracks of study for students with different interests. Students can major or minor in English or Creative Writing. Students interested in the Creative Writing major should speak with Dr. Nathan Oates ([email protected]).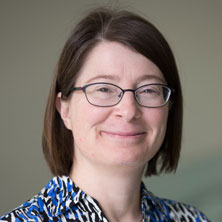 Our students also benefit from small class sizes and the individualized attention that we can provide in those groups, a diverse population of majors and minors, and a department faculty dedicated to teaching and advising. In addition to their adviser, English majors and minors considering or preparing for law school can speak with an "in-house" pre-law adviser, Dr. Karen Gevirtz ([email protected]), who will help with everything from choosing courses to writing the personal statement. Dr. Gevirtz also works closely with the University pre-law adviser, Dr. Robert Pallitto ([email protected]) to keep students informed of pre-law events and resources and to help them apply to law school.
Remember that law school is not the end, only the means. The opportunities afforded by a law degree are many, from public office and public advocacy to private practice and the judiciary. The skills and values provided by majoring or minoring in English or Creative Writing will take you well beyond the LSAT and the personal statement to a lifetime of service through the law, whatever form (or forms) your career takes.
Helpful Links:
1 Source: American Bar Association, "Preparing for Law School," https://www.americanbar.org/groups/legal_education/resources/pre_law/. All quotations are taken from this source.