The LLC offers many opportunities for students to study abroad for a long week, a semester or an academic year. Options include faculty-led programs, which generally take place in the spring or summer, or exchange programs, which can run for a semester or the whole academic year. Read below for more information on the study abroad programs hosted by Languages, Literatures, and Cultures faculty. You can explore these and other study abroad opportunities with the Study Abroad team at the Office of International Programs.


Seton Hall Programs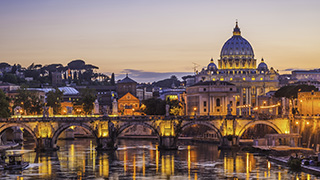 Rome Connection | Explore the beautiful and captivating corners of Rome through Seton Hall's transformative first year study abroad experience. Rome Connection is a new embedded study abroad experience for first-year, undergraduate Seton Hall students. The first cohort will launch in Spring 2023 for the Class of 2026. Participants enroll in a special Core 2 course during the Spring semester of their first year with a faculty who will travel with the students to Rome for two weeks following the Final Exam period. Through Rome Connection, students will be brought beyond the postcard picture of the Eternal City and engage in a truly transformative journey.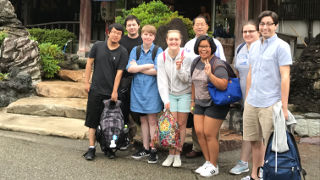 Summer Abroad in Japan | For 40 years, Seton Hall University and Sophia University in Tokyo have exchanged students in this four-week session. As part of the two schools' shared mission to broaden and deepen understanding between the countries, the summer exchange program provides an excellent academic program that introduces students to a broad range of issues in Japan and Asia. Participants in the program have many opportunities to meet Japanese people and learn about their language, society, culture, religion and history first-hand as well as to partake in numerous field trips. Students do not need to know Japanese to be able to participate, as all instruction/lectures are delivered in English. For more information, contact Dr. Shigeru Osuka at [email protected].
Current Faculty-Led Study Abroad Courses
Summer in Rome, Italy with Dr. Gabriella Romani | The Life and Languages in Rome program offers students a unique opportunity to experience life in Rome and learn about Italian culture. During the four-week program, students take two three-credit courses, one of which is taught by the program director, Dr. Gabriella Romani. Classes are held in the morning and early afternoon at Italiaidea, an Italian language school in the very heart of the city near Navona Square, from where students can easily walk to all the main historical sites of the city. Courses are tailored for students to take advantage of the location and gain a true full-immersion experience in the language and culture of Italy, which includes living individually with local Italian families. Participants can enjoy guided tours of the city and visits to key Roman sites such as the Colosseum, the Vatican Church and Museum, the Trevi Fountain and the Galleria Borghese. In addition, there is a weekend excursion to Venice or Siena. Students have one free weekend during which time they can explore other main historical and tourist locations (e.g., Florence, Capri, Pompeii), all easily reached by train. For more information, contact Dr. Romani at [email protected].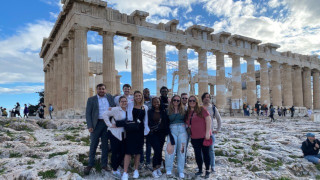 Spring Break in Greece with Professors Nicholas Stufano and Peter Reader | This 10-day trip during the Spring Break week is part of a 3-credit Archaeology of Greece course that runs in the spring semester. Students explore several of the significant historic and mythic sites of Ancient Greece, both on the islands and on the mainland. Starting at the archaeological site Knossos on the island of Crete (source for the legend of labyrinth and minotaur), they explore the most ancient origins of the Greek civilization before heading to Athens on the mainland. Further travel takes students to nearby cities, including the ancient walled city of Mycenae, home of King Agamemnon; Delphi, the site of Apollo's oracle, positioned on a mountain side in rural Phocis; and Olympia, the birthplace of the modern Olympic games. While students experience the history and architectural ruins of each city, they also dedicate plenty of time to appreciating each city's natural beauty, food and culture. For more information, contact Professor Nicholas Stufano at [email protected].
Past Study Abroad Courses
The following study abroad programs were hosted by Languages, Literatures, and Cultures faculty in previous years. Read below for further information about these older programs and visit the Study Abroad page to see how you can make your current international plans a reality.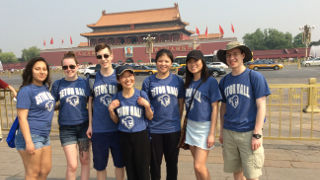 June in China at Nanjing University with Dr. Dongdong Chen | Hosted by Nanjing University, one of the top five universities in China, this program is designed to provide students the opportunity to reinforce their Chinese language proficiency in a native environment, study Chinese history, and explore the country by visiting museums and other places of historical interest. As the country's ancient capital for 10 dynasties, Nanjing is enveloped by a deep, rich, historic heritage. Capital of the wealthy Jiangsu Province, Nanjing is also a modern city, reflecting China's past and future together. Through the study of Chinese culture and by getting to know the real faces of China, students will increase their linguistic proficiency, gain a better understanding of different cultural aspects of the country—in particular, the historical and current developments—and broaden their intellectual horizons overall.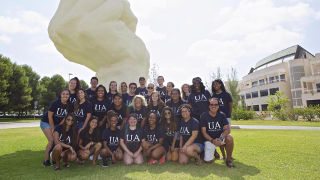 Summer in Alicante, Spain with Dr. Daniel Zalacain | This 6-credit immersion program takes place at the Universidad de Alicante, one of Spain's most modern universities. The program provides a unique opportunity for short-term, intensive study of the Spanish language and culture in the beautiful and vibrant Mediterranean city of Alicante. Located on Spain's famous and sunny Costa Blanca, near the Spanish city of Valencia, it is the site of one of Europe's best beaches and home to the exquisite national Spanish dish, paella, and the dessert, turrón. Classes meet every day, Monday to Friday, for 3½ hours, and are taught by SHU Professor Daniel Zalacaín and distinguished faculty members of the Universidad de Alicante. Students participate in scheduled group visits to Madrid, Toledo, and Barcelona; on the weekends, they can take advantage of daily shuttle ferry connections between Alicante and the Balearic islands of Majorca, Menorca, and Ibiza in the Mediterranean Sea. An easy-to-access bus to Valencia, Granada, and Seville is available for further touring options. Housing and meals are included in the program fee. Students live in Spanish-speaking homes with all meals provided at the place of residence for a true language immersion experience. All students take public transportation to the Universidad de Alicante.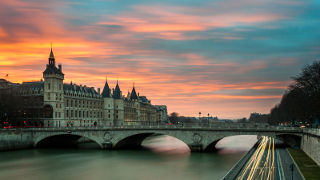 Summer in Paris, France with Dr. Matthew Escobar | The 6-credit Summer in Paris program consists of two intensive four-week courses. One is taught by Professor Escobar and focuses on the French language and Paris as the literary and cultural capital of France. The other is taught at the Sorbonne and concentrates on French grammar and oral skills, with a focus on French culture. Additional guest lectures by local scholars are often included. During this month-long intensive study of French language, literature and culture, students visit some of Europe's most famous cultural centers and historic monuments, including Centre Pompidou, the Panthéon, the Louvre, Musée d'Orsay, Musée Picasso, Musée Rodin, Notre Dame, Sacré Coeur, Montparnasse, the Eiffel Tower and the palace and gardens of Versailles. Brittany, Normandy, Provence and the French Riviera are all accessible by train for weekend excursions (not included in the program price). Students will live in student residences at the Cité Universitaire, which is strategically located on one of the main lines of the Paris Metro. Students take public transportation to their classes and any excursions to the city.