Frequently Asked Questions
What is the mailing address for my supplemental materials?
Office of Graduate Admissions
Seton Hall University
400 South Orange Avenue
South Orange, NJ 07079
Once I start the application, do I have to complete it in one sitting?
No, you are able to save your application at any time. You can stop and return to the application as many times as you would like using the username and password that you created when you started the  application. After your application is submitted, you may still return to the Documents tab to upload additional supplemental documents such as a resume, and the Recommendations tab to check on the status of your recommendations or send out additional electronic invitations for recommendations.
If I attended multiple colleges and universities, do you only require transcripts from the institution from which I received my degree?
No, we require official transcripts from any post-secondary institutions you have attended - even if you only took a few credits.
If I previously attended Seton Hall, do I need to request an official transcript?
No, if you previously attended Seton Hall you do not need to submit a transcript from SHU. You do need to submit official transcripts from all other post-secondary institutions, however. Please still list Seton Hall as a prior institution on your application.
Can I send in photocopies of my documents such as transcripts, recommendations and test scores?
No, we only accept official documents as part of the admission review process.
How do I know if my documents such as transcripts and test scores are official?
For materials such as transcripts and credential evaluations to be considered official, they must be in the sealed, original envelopes provided by the sending institution or agency, or they must be delivered to Seton Hall University via an approved electronic delivery service. If the envelopes are opened, these documents are no longer considered official and cannot be accepted. For test scores to be considered official, they must be sent to Seton Hall University directly from the testing agency. Copies of the student score report will not be accepted.
What is Seton Hall's institution/CEEB code for requesting my GRE scores?
2811
How do I submit my letters of recommendation?
During the online application process, you will have the opportunity to send an electronic request to your reference(s) in order for him/her to complete a recommendation and submit it to us electronically.
My references have not received the invitation to complete my recommendations.  Can I resend the link to them?
Yes. Please follow these steps:
Login to the application
On the "Recommendations" tab, locate the name of the reference.
Below the reference's name, you will see a URL.
Copy and paste the hyperlink on this page and send directly to your reference.
Can I mail in hard copies of recommendations instead of submitting them online?
We prefer that recommendations be submitted through the online application.  Please contact our office if any of your references are unable to complete the online recommendation form.
How long will it take for me to receive an admission decision?
The admission review timeline varies by program. Please contact the program director for more information.
Can I apply to two or more graduate programs?
You may apply to multiple graduate programs; however, you will be responsible for supplying the required supporting documentation for each application. Additionally, if you are admitted to more than one program, you will only be allowed to enroll in one program unless it is an established dual degree program at Seton Hall.
How do I check the status of my application?
Every four weeks while your application remains incomplete, you will be sent an email with an updated checklist outlining the application materials we have received and not received to date for your application. Once your application is complete, you will stop receiving these email messages. You are also welcome to contact the Office of Graduate Admissions at shugrad@shu.edu to check on your application status.
I want to apply to one of your dual degree programs, do I need to submit a separate application for each program?
No, when you arrive on the 'My Plans' page of the online application, you will be able to select any applicable dual degree program options and submit one application for both programs. However, if you are applying to a dual degree with the School of Law, you will need to complete a separate School of Law application, as well.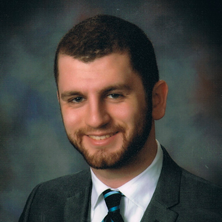 "With a bachelor's degree in political science, I learned how to fix problems in the world and come up with solutions, with no knowledge of how to implement them. Seton Hall's M.P.A. program has been the perfect bridge to connect theory with the pragmatic implementation I needed. It's the M.P.A. for those who want to change the world."

Joseph Riccardelli, M.P.A. Student