Policy for Virtual Internships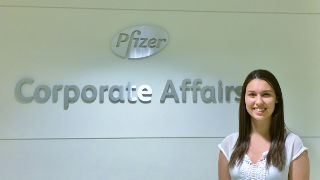 Employers are requested to complete the following steps when considering a virtual or remote intern experience:
Provide a clear, detailed position description covering all responsibilities and expectations for the internship.
Read and agree to the "Seton Hall University Internship Guidelines."
Utilize a web project management tool (i.e., Office 365, Google Docs), which allows the supervisor to go online and monitor the intern's work. The work should be stored in the "cloud" (not on a single PC) so it is always available for review.
Request a daily email from the intern, which provides information such as hours worked, challenges or problems encountered, results obtained, and any questions that arise.
Plan a weekly phone or virtual meeting via Skype, Gmail video chat or a similar technology, to review status of projects and provide feedback regarding the intern's progress.
Conduct periodic in-person meetings at the office or public location to ensure face-to-face interaction between intern and supervisor.
Complete an Evaluation of the intern at the end of the semester (to be provided by The Career Center).
Maintain communication with Seton Hall University; notify The Career Center of any change to intern's status and/or performance.
If an internship requires a confidentiality agreement, a copy of the agreement will be sent to the Career Center and the employer will secure the intern's explicit written consent to the agreement before allowing interns to begin work or granting access to company information.