Career Outcomes 2022
Seton Hall is increasingly being recognized as a top university for students who land a job in their chosen field as well as an internship as an undergraduate. View career outcomes for the Class of 2022 below.
98.5%
Overall Employment Rate
98%
Graduate School Acceptance Rate
98.5%
Overall Success Rate
As reported by the Office of Enrollment Services, data analysis is based on 1,284 graduating seniors. This number includes respondents who graduated in December 2021, May 2022, and August 2022. Career status information was collected from 1,136 of the 1,284 baccalaureate graduates, resulting in an 88% response rate.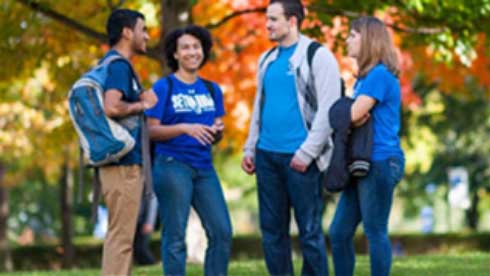 Top 5 University for Undergraduate Internships
International Business Times named Seton Hall one of the Top 5 universities for undergraduate internships in the nation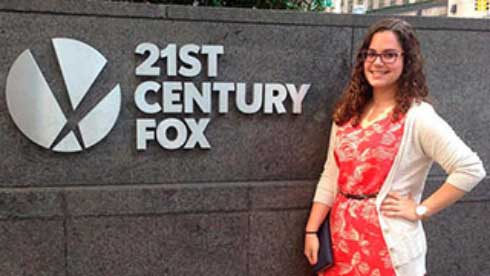 Career Advantage
Lots of schools promise meaningful internships and career preparation. Seton Hall delivers. Freshman year, we'll pair you with a dedicated career counselor and connect you with our network of successful alumni. Seton Hall's stellar reputation will open doors. Employers know that when they hire a Seton Hall student, they're getting the best.
Deloitte
Enterprise
JP MORGAN CHASE
Johnson & Johnson
Wakefern
HackensackUMC
FBI
Catholic Charities USA

580+
employers visit campus yearly
207
career-related workshops and programs
81%
of students complete one or more experiential learning experiences
Experiential learning opportunities include internships, clinical rotations, student teaching, and service-learning experiences.

The Career Center
Bayley Hall, Room 209
(973)761-9355