Wednesday, March 31, 2021
At this year's St. Elizabeth Ann Seton Charter Day, President Joseph E. Nyre recognized seven University faculty members and administrators for their dedication to ensuring student success.
The recipients of the President's Award for Student Service are chosen based on nominations by Seton Hall students.
2021 Award Recipients
Cosimo Antonacci, Ph.D.
Assistant Professor, Department of Chemistry and Biochemistry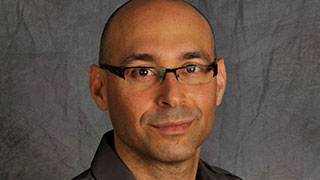 A three-time graduate of Seton Hall, Antonacci was hired in 2009 after completing his postdoctoral research at the Cancer Institute of NJ where he studied pathways to sensitize radiation resistant cells to cancer treatment. He now serves as a faculty member in the Department of Chemistry and Biochemistry and as the director of the Undergraduate Chemistry and Biochemistry Teaching Laboratories.
Touching on Antonacci's dedication, one student wrote, "Dr. Cos not only inspires students to learn but helps them build the confidence that is needed to succeed. He does a lot of behind-the-scenes work in labs, and his dedication to Seton Hall is exceptional. I have never met a professor who is more relatable, friendly, caring and dedicated to his job and his students."
Claudia V. Freire
Adjunct Professor, Department of Languages, Literatures and Cultures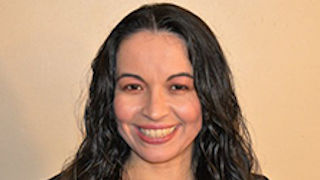 Freire has been teaching since 1999 and currently works as an adjunct professor at Seton Hall University, Pillar College and Union County College. She has shared that one of her biggest passions is teaching and encouraging her students to finish their college education to earn their degrees.
"She is a phenomenal professor," one student wrote of her. "This pandemic has been hard on all of us, but she has made us feel at home — guiding us through the semester and helping us learn Spanish. Her teaching style and passion have made me excited to go to class every day. She is amazing."
Jennifer McCarthy, M.A.S., NRP, CHSE-A
Director of Simulation and Clinical Associate Professor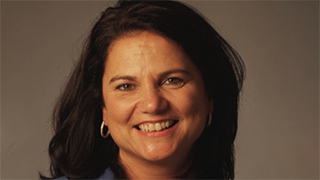 McCarthy designs and delivers simulation activities for graduate healthcare programs. She is responsible for integrating simulation activities and strategically facilitating the use of simulation for assessment of clinical competence and transformation of healthcare delivery.
Detailing McCarthy's commitment to student success, one student shared that "Professor McCarthy goes above and beyond for her students. She checks in regularly and creates a learning environment where everyone feels safe and ready to learn. She is a transformational leader and an unforgettable professor who is changing the practice of health care for the better."
Thomas Massarelli, Ph.D.
Chairperson for the Professional Psychology and Family Therapy Department, Director of the School Psychology Program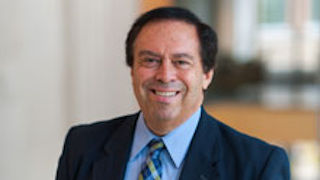 Massarelli was a certified school psychologist for over 25 years, and received his M.A., Ed.S. and Ph.D. from Seton Hall. He has taught courses in child and adolescent psychopathology, learning and behavior modification and personality assessment, to name a few. He is also involved in research. Some of his areas of interest include restraint and seclusion in the schools, new advances in teaching and working with autistic youngsters. 
"It is abundantly clear that Dr. Massarelli is absolutely dedicated to his students' success," wrote one of his students. "He goes above and beyond to ensure his students are more than prepared for our occupation once we exit the program. He continues to inspire and motivate me to achieve my dreams."
Jessica J. Proano, M.A.
Director of Housing and Residence Life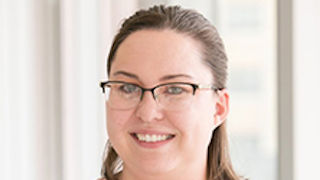 Proano, director of Housing and Residence Life in the Division of Student Services, came to the University in March of 2011 and has served as the associate director of housing, assistant director and hall director. With a Master's in Education and a Bachelor of Arts from Saint Peter's University, Jersey City, her Jesuit education focuses on the pursuit of excellence, education and care of the whole person which she emulates daily through her work in student services.
"Jessica Proano is the epitome of outstanding service. There is no way I could have made it through the year without her help," one student wrote of Proano. "She emailed me regularly to help me navigate all my responsibilities and to check in on me as a student and person. She is someone who takes her role very seriously and genuinely cares for everyone she encounters."
2020 Award Recipients
Ibiyemi Adesanya, M.S.
Manager, Campus ID Office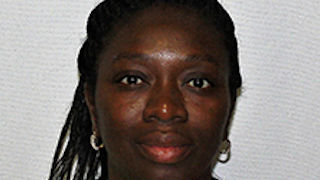 As manager of the campus ID office, Adesanya, in conjunction with other authorized departments, is responsible for creating, issuing and maintaining the official Seton Hall University Pirate Campus Card used by all students, faculty and employees.
In expressing their gratitude for Adesanya, students described her as thoughtful and kind, as someone who provides excellent guidance and serves as an important resource on campus. "Ibiyemi is a great manager, friend and mother figure to everyone who meets her," one student wrote. "She prioritizes the student workers' health, education and mental health over anything, which I adore about her. Ibiyemi would be the perfect person for this award because she personifies leadership, goodness and love."
Kurt Rotthoff, Ph.D.
Professor, Department of Economics and Legal Studies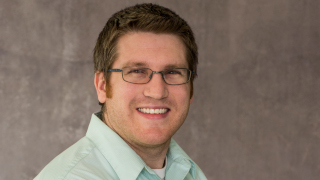 Rotthoff teaches sport finance at the undergraduate and graduate level as well as economics and liberty, principles of microeconomics and principles of macroeconomics. He has received awards for both his teaching and his research. His areas of interest include behavioral economics, financial economics, and industrial organization and focus on economics and finance in sports and economics of education.
"He is passionate about what he teaches and is enthusiastic in class," one student wrote of Rotthoff. "He goes above and beyond to make the material relevant. He gives advice and assistance not just on academic matters, but on personal issues as well. He exemplifies the values of Seton Hall."
To learn more about 2020 and 2021 recipients for the President's Award for Student Service, view the Charter Day program.
Categories: Campus Life , Education