Monday, February 22, 2021
A week-long series of events designed to promote mindfulness, contemplative practice, and contemplative pedagogy.
Wednesday, June 24, 2020
COVID-19 Reasonable Accommodations and Leaves of Absence Notes for Faculty, Clergy, Staff Members and Administrators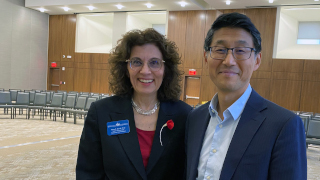 Tuesday, February 11, 2020
UCLA's Jerry Kang presented "Taking Implicit Bias Seriously" as part of the spring semester's Inclusion Speaker Series.
---
UPCOMING EVENTS
There are currently no upcoming events.
IN THE MEDIA