Caribbean Island Hop Activity Challenge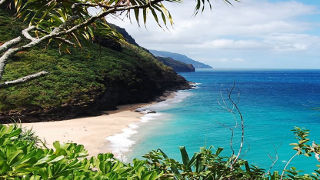 Let's get Walking SHU! Join the Caribbean Island Hop Challenge!
You are invited to stay active, healthy and have a little fun along the way in our "Caribbean Island Hop" Challenge, a movement/activity challenge. Your goal is to move 7,000 steps/day during the challenge, from August 1, 2022, to September 25, 2022.
Throughout this competition you will move your way virtually through some of the Caribbean's most well-known islands and learn about their history and culture. Through this challenge you may find your new favorite Caribbean getaway.
The best part is you get to choose your activity! Even if you are unable to be physically active, many activities can be converted into steps and count towards your goal. Refer to the conversion chart to see how your activity can count towards your daily step goal.
Anyone who signs up and submits their weekly step counts will be eligible for the random drawing of a weekly prize and a finish line grand prize. The weekly drawing will be done through a random selection and announced each week.
Are you ready for a tropical getaway? Here's what you need to do:
Use the registration link below to join the challenge.
Log in weekly using the App or via desktop to log your steps
You can even link your smartwatch devices to help monitor/log your activity.
Receive weekly email updates on your progress.
We'll start in the Bahamas and make our way through most of the islands of the Caribbean exploring them by land and sea. By the end of this challenge, we hope that you'll feel relaxed and revitalized both mentally and physically. See you at the finish line!
Register at setonhall.thrives.app to join the challenge today!
Use these Get-Started Guides to help link your personal devices for the challenge.
https://support.walkertracker.com/article/505-getting-started-on-iphone
https://support.walkertracker.com/article/504-getting-started-on-android
https://support.walkertracker.com/article/506-getting-started-on-web-browsers
Questions? Contact the SHU Benefits team at [email protected].
Categories: Campus Life