Inside the Core: Dr. Dermot Quinn Discusses G. K. Chesterton in Third Scholars' Forum in the Catholic Intellectual Tradition
Tuesday, November 29th, 2022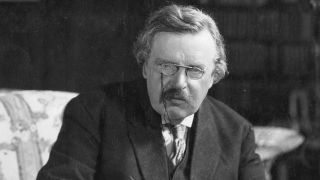 G.K. Chesterton
Inside the Core this week, we are happy to host our third Scholars' Forum in the Catholic Intellectual Tradition with a presentation by Dr. Dermot Quinn, Professor of History in the College of Arts and Sciences and Editor of The Chesterton Review. Dr. Quinn will be presenting his scholarship on the English Catholic writer, G. K. Chesterton, amid the 100th anniversary of his conversion. He also reflects on the reasons for Chesterton's becoming a Catholic and his continuing significance.
Typically, the Scholars' Forum focuses on a recent book publication by a faculty author, but Dr. Quinn's presentation on Chesterton celebrates the upcoming volume of The Chesterton Review, which will be focused on the importance of Chesterton in celebration of his centenary. Chesterton, as both a convert and apologist for Catholicism, serves as a very pertinent and appropriate subject for this Scholars' Forum in the CIT series.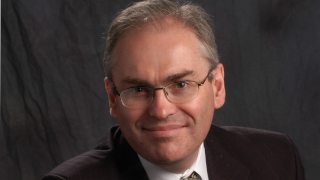 Dermot Quinn, D.Phil.
Dr. Quinn is, in fact, the author of several books, with his study of British Catholicism, Patronage and Piety: The Politics of English Roman Catholicism, 1850-1900 (Stanford, 1993), most closely linked to the topic of the importance of G. K. Chesterton, who was born in 1874 during the period discussed in the volume, and whose conversion to Catholicism was surely linked to many of the events explored in Dr. Quinn's book. Dr. Quinn will be sharing some of the wealth of his scholarship on this topic. The discussion should prove to be very interesting and inspiring in this Advent season.
The Scholar' Forum in the Catholic Intellectual Tradition is sponsored by the University Core, the Catholic Studies Center, the Catholic Studies Program, and the Immaculate Conception Seminary School of Theology.
Please join us on TEAMS on Wednesday, November 30 at 4 p.m. Click here for a link to the presentation.
Categories: Faith and Service