Book Lecture and Signing: Discover the History of Seton Hall University from 1856-2006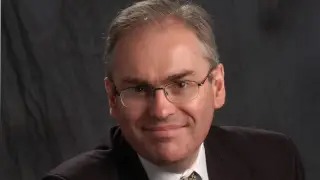 Seton Hall University is proud to present a book lecture and signing for Seton Hall University: A History, 1856-2006, written by professor and historian, Dermot Quinn, D. Phil. on Monday, May 1 from 5 – 7 p.m. in Bethany Hall.
University President Joseph E. Nyre, Ph.D., and President Emeritus Monsignor Robert Sheeran will open the evening with welcoming and opening remarks. Following, Professor Quinn will offer highlights from Seton Hall University's history from the 200-year period, closing with a Q&A opportunity from the audience.
A book signing will follow the event, with copies of the book available for purchase. The event is free to attend, but advance registration is required to attend by Monday, April 24.
"I'm thrilled to have the opportunity to share my book with the Seton Hall community," said Professor Quinn. "This project has been years in the making, and I'm excited to see it come to life through this event. I hope attendees will gain a deeper appreciation for the rich history of Seton Hall."
The event is open to all members of the University community, including students, faculty, staff, administration and alumni as well as interested members of the broader community.
Seton Hall University: A History, 1856-2006 provides an in-depth exploration of Seton Hall's rich heritage from its founding in 1856 to the present day. Released earlier this year, the book covers a wide range of topics, including the University's Catholic mission, through the fascinating lens of the men and women who helped shape the educational institution – and includes numerous archival photos to bring Seton Hall's history to life.
Sponsored the Division of University Relations in partnership with the College of Arts and Sciences, the Department of History and the G.K. Chesterton Institute for Faith & Culture, the event is an opportunity for the community to come together and share in the excitement of this historic occasion and celebration of scholastic accomplishment. Refreshments will also be served.
For more information and to reserve your seat, visit the event page.
Categories: Arts and Culture, Campus Life