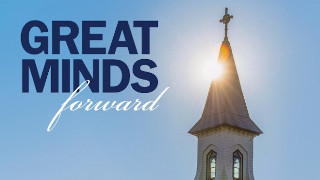 Followed shortly after the University's successful Day of Caring, the Seton Hall Great Minds Forward campaign focused on rallying support on behalf of students and raised funds for the areas of greatest needs. Launched in June, this month-long effort surpassed its goal of 500 donors and raised over $60,000 from more than 900 supporters. The Seton Hall community stepped up, displaying true Pirate Pride and providing a brighter future for current and future students.
With a great number of students currently receiving scholarships or grant money from the University, contributions that were made during the campaign will help to benefit and ease worries for so many students like Mary Grace McNamara '23 who was able to afford to live on campus because of her scholarship. McNamara says that her Alumni Legacy Scholarship "has not only connected me with all of my family who are legacy… but it's also alleviated a bit of financial stress on myself."
Rishi Shah '23 was able to extend more of his time outside of the classroom and into campus life to begin his journey in servant leadership. Shah said, "I knew I wanted to come to Seton Hall, and I knew I wanted to become a servant leader… With this scholarship, it gives me an opportunity to not have to chase a financial job in order to help pay for my tuition; because of this, I've had many opportunities to serve in different capacities across the University."
Anthony Bellucci, M.B.A. '18, Associate Vice President of Alumni Engagement and Philanthropy stated, "Given the success of our Day of Caring, we went into Great Minds Forward hopeful that our community would rally again for our students. I am so grateful and continue to be encouraged by our amazing network of alumni and our supporters for always stepping up and uniting with us."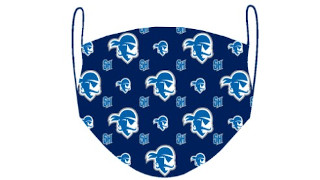 Throughout the campaign, donors were encouraged to contribute to either the General Scholarship Fund or the Seton Hall Fund. As a special thank you, donors were offered a Pirate-themed mask as a gift to display their Pirate Pride. Pirates faithfully continue to show how they remain #SetonHallStrong, helping to ensure the future by making a life-changing difference for students. The dedication shown by the entire Setonian community further confirms just how much great minds can do.
The campaign's success has inspired the University to extend this initiative for a very limited amount of time. To learn more and to make a gift in support of current and future Pirates, visit the campaign page here.
Categories: Alumni