Every year, the University celebrates faculty excellence by recognizing a Teacher of the Year and a Researcher of the Year from each college, as well as a university-wide Teacher, Researcher, and Adjunct of the Year.
Latest News and Information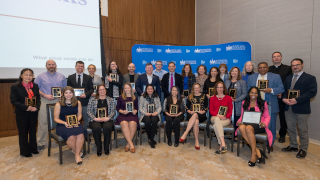 The theme of excellence continues at Seton Hall and culminated on Thursday, March 31, at the Teacher/Researcher of the Year Awards, where we recognized incredible achievements and commitment.
Past Winners:
Researcher of the Year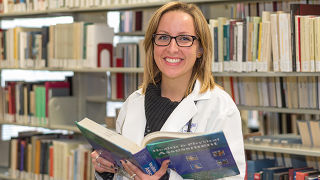 Learn More
View past recipients of Researcher of the Year Award.
Past Winners:
Teacher of the Year

Learn More
View past recipients of Teacher/Adjunct of the Year and Excellence and Innovation in Teaching 21st-Century Skills Awards.
Past Winners:
Service-Learning Award: 

Learn More
*Nominations are currently in process.  2023 winners will be announced soon. 
Requirements and Eligibility
For more information about General Eligibility, please visit here.
Professor Talks Russia Ukraine Crisis Through New Book
Diplomacy's Dr. Margarita Balmaceda delivered a talk on her new book Russian Energy Chains.