Seton Hall Begins Website Transition to New Platform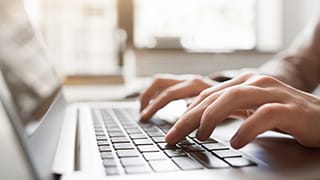 Seton Hall University has announced a digital transformation project to replace its primary Content Management System (CMS). Spearheaded by the Department of Information Technology and the Division of University Relations, this upgrade will boost the university's digital content management and align its websites with the latest technological standards.
At the heart of the project is transitioning from the current CMS to a more advanced platform, OmniCMS, by Modern Campus. As a linchpin of Seton Hall's digital presence, including the main website, www.shu.edu, the CMS provides a consistent brand and user experience across numerous University websites.
The University will impose a temporary "content freeze" on the main website from June 15 through the week of June 26 to facilitate a smooth transition. This crucial step will ensure that all current data is effectively transferred to the new system without the risk of losing any recent updates or changes. This freeze does not apply to other specific websites, such as the Law School, Advancement, Athletics, University online catalogue, University Libraries websites, blogs, or PirateNet. Moreover, the transition is not expected to visibly impact the front-facing version of the website for visitors.
Migration to a new CMS is a complex undertaking. It requires meticulous planning, dedicated resources, and time to ensure existing content is correctly formatted and functional in the new system. Furthermore, the core digital communication and technical development teams are being trained to use the new CMS, setting the stage for streamlined user permissions and workflows in the future.
In the coming weeks and months, other websites, including the Law and Advancement sites, will be integrated into the new CMS, unifying Seton Hall's digital footprint under the new system.
Upon completion of this digital transformation, the University anticipates several improvements. OmniCMS by Modern Campus, a platform renowned in higher education, offers a user-friendly interface, improved content editing, a robust suite of services, and secure integration capabilities with third-party systems. These features are expected to enhance workflows, optimize search engine performance, and elevate the overall quality and design of Seton Hall's website content.
While acknowledging the potential for temporary inconveniences, the University firmly believes in this upgrade's long-term benefits. Seton Hall remains committed to serving its students, staff, and the broader university community more effectively by introducing the new CMS.
More details regarding the transition schedule, training, and the integration of other areas into the new CMS will be shared in the coming weeks. For any queries, community members are encouraged to contact Michael Hyland. Seton Hall University is grateful for its partners' continued support and collaboration as it navigates this critical digital transformation.
Categories: Science and Technology