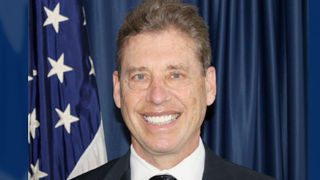 Philip R. Sellinger will join the faculty of Seton Hall University School of Law's Third Annual Gaming Law, Compliance, and Integrity Bootcamp on May 18 in Newark. Now in its third year as the premier gaming compliance program on the East Coast, the Gaming Bootcamp is designed to provide attendees with specific tools and best practices to prevent, detect, and mitigate corruption and fraud in gaming, and to help them identify and address behaviors that may be unlawful or unethical. As New Jersey's top Federal Prosecutor, Mr. Sellinger is uniquely qualified to address the role of federal law enforcement in preventing and prosecuting fraud affecting the gambling industry and to provide industry professionals with information necessary to ensure their continued compliance with federal law.
Joining Mr. Sellinger for a panel discussion on Anti-Corruption and Anti-Fraud Laws, and Enforcement will be Joseph A. Hayden, Jr., Partner, Pashman Stein Walder Hayden and Intelligence Analyst Suzanne Innamorato and Special Agent Ron Pascale of the Integrity in Sport & Gaming Program, Transnational Org. Crime Unit, Federal Bureau of Investigation, Newark Office.
Philip R. Sellinger is the U.S. Attorney for the District of New Jersey, responsible for overseeing all federal criminal prosecutions and the litigation of all civil matters in New Jersey in which the federal government has an interest. Mr. Sellinger supervises a staff of approximately 155 federal prosecutors, and approximately 130 support personnel in Newark, Camden, and Trenton.
Prior to being sworn in as the 62nd U.S. Attorney for the District of New Jersey on Dec. 16, 2021, Mr. Sellinger was the co-managing partner of the New Jersey office of an international law firm, an office he founded in 2002. He previously served as co-chair of the firm's Global Litigation Practice Group from 2013 to 2017. From 1984 to 2002, Mr. Sellinger worked at a New Jersey law firm, where he held several leadership positions, including co-chair of the firm's Litigation Department and member of the firm's Management Committee. Mr. Sellinger previously served as an Assistant U.S. Attorney in the United States Attorney's Office for the District of New Jersey from 1981 to 1984. Mr. Sellinger served as a law clerk for U.S. District Judge Anne E. Thompson for the District of New Jersey from 1979 to 1980.
Mr. Sellinger received his J.D. from New York University School of Law in 1979 and his B.A., summa cum laude, from the University of Massachusetts at Amherst, in 1976.
Categories: Law , Nation and World