Seton Hall University will celebrate its 167th baccalaureate commencement on Monday, May 22, 2023, at 9 a.m. at the Prudential Center, 165 Mulberry Street in Newark, New Jersey. Delivering the commencement keynote address will be His Excellency Borys Gudziak, the Metropolitan-Archbishop of the Ukrainian Catholic Archeparchy of Philadelphia. The Baccalaureate ceremony will be livestreamed on the University's website here.
The University will be graduating 1,386 students with baccalaureate degrees, 804 with honors. In addition, 951 graduate students will receive master's and doctorate degrees this season, making the total number of graduates this year 2,337 students. Separate ceremonies will be held for the University's graduate students, with details and locations for individual colleges and schools available on the Commencement website.
His Excellency Borys Gudziak, the Metropolitan-Archbishop of the Ukrainian Catholic Archeparchy of Philadelphia has been recognized for his work in shaping civil society in Central and Eastern Europe, receiving numerous awards and distinctions including recognition as a Cavalier of the Order of Legion of Honor (Chevalier de l'Ordre national de la Légion d'honneur) in 2015, the highest decoration in France, as well as the Jan Nowak-Jeziorański Award in 2016, in Wroclaw, Poland. He travels globally with lectures and talks on theology, history, spirituality, education, society and current challenges in Ukraine. Archbishop Gudziak is an honorary citizen of Lviv.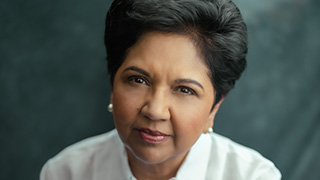 At the ceremony, Archbishop Gudziak will receive an Honorary Doctorate of Humane Letters alongside Indra Nooyi, former CEO and chairman of PepsiCo from 2006 to 2019. Her prescient strategic thinking, insight into consumer behavior, and wisdom on managing a vast, global workforce make her one of the world's most sought-after advisors to entrepreneurs, executives and governments. She is also revered as a role model for women and immigrants, and celebrated for her empowering messages on inclusivity. At PepsiCo, she was the chief architect of Performance with Purpose, the company's mission to deliver sustained growth by making more nutritious products, limiting the company's environmental footprint, and empowering its associates and people in the communities it serves.
Cardinal Joseph William Tobin, C.Ss.R., Archbishop of Newark, Chair, Board of Trustees and President, Board of Regents, will deliver the Invocation to the Class of 2023. Presenting the Charge to the soon to be graduates and their guests will be University President Joseph E. Nyre, Ph.D.
Students achieving the highest GPA from each college and school were invited to participate in a process to select a valedictorian to deliver a commencement address that reflects on the meaning of their Seton Hall experience and how it has led to a special vision for the future. From this process, a student to give the valedictory address was chosen, as well as two alternates.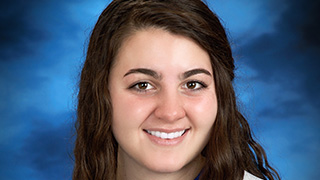 The valedictory address will be delivered by Caitlin A. Lacey, graduating Summa Cum Laude (with highest honors) who hails from Charleston, South Carolina. She is a communication and philosophy double major within the College of Communication and the Arts. Her involvements include Sigma Tau Delta, Lambda Pi Eta, Tri-Alpha Honors Society and the Honors Student Union. Caitlin worked as a resident assistant and completed the Honors Program with a 4.0 GPA. As a scholar in the R.I.S.E. - Resilience, Integrity, Scholarship and Excellence - program, she worked as an event host, mentor, tutor and tutor coordinator to help empower eligible students to achieve and maintain academic excellence and college success. After graduation, she will be teaching and advising students this summer at Yale University. Beyond this summer, she will pursue a career as a travel writer.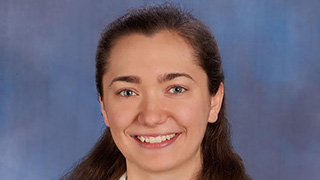 Alternate speaker Jessica Moran, hailing from Berkeley Heights, New Jersey, is an accounting major at the Stillman School of Business, graduating Summa Cum Laude (with highest honors). During her time at Seton Hall, Jessica was a proud member of the Buccino Leadership Institute, the nation's #1 undergraduate leadership development honors program. In the leadership honors program, Jessica was selected as the Class of 2023 Buccino Scholar, served as a class representative and mentored underclassmen. Jessica also served as the vice president of HOSA-Future Health Professionals and as an editor for The Stillman Exchange. Additionally, Jessica was inducted into the New Jersey Collegiate Business Administration Association Honor Society, which accepts business students across all New Jersey colleges that are in the top 1% of their class. Jessica was also inducted into Beta Alpha Psi and Beta Gamma Sigma. Following graduation, Jessica will work full-time as an audit associate for KPMG LLP, one of the nation's leading "Big Four" public accounting firms.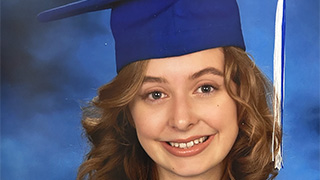 Alternate speaker Megan Gawron from Kunkletown, Pennsylvania, is a student in the School of Diplomacy and International Relations with a triple-major in diplomacy and international relations, philosophy, and economics as well as a minor in communication. During her time at Seton Hall, Megan actively wrote for The Diplomatic Envoy, which she became the editor-in-chief of in her senior year. She also graduates as a co-captain of the nationally-ranked Brownson Speech and Debate Team — top 13 in the country. In her four years of competing, she earned national-level awards in seven different events. After graduation, she is moving to Washington, D.C. to join Deloitte as a tax consultant.
For more information about Seton Hall's 167th baccalaureate ceremony and the keynote speakers, please visit our Commencement website.
Categories: Campus Life