Archbishop of the Ukrainian Catholic Archeparchy of Philadelphia to Address Class of 2023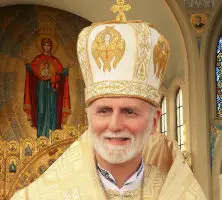 His Excellency Borys Gudziak, the Metropolitan-Archbishop of the Ukrainian Catholic Archeparchy of Philadelphia
Seton Hall University will celebrate its 167th baccalaureate commencement ceremony on Monday, May 22, 2023, at 9 a.m. at the Prudential Center in Newark, New Jersey. Delivering the commencement keynote address will be His Excellency Borys Gudziak, the Metropolitan-Archbishop of the Ukrainian Catholic Archeparchy of Philadelphia.
Born in Syracuse, New York, the son of immigrants from Ukraine, Archbishop Gudziak earned a bachelor's degree in philosophy and biology from Syracuse University in 1980 and then studied in Rome, in the circle of Patriarch Josyf Slipyj. He received a S.T.B. degree in theology from the Pontifical Urban University in 1983 and then returned to the United States to pursue a doctorate in Slavic and Byzantine Cultural History at Harvard University, which he successfully defended in 1992. In 1995, he earned a licentiate in Eastern Christian studies from the Pontifical Oriental Institute.
Archbishop Gudziak has received numerous awards and distinctions including recognition as a Cavalier of the Order of Legion of Honor (Chevalier de l'Ordre national de la Légion d'honneur) in 2015, the highest decoration in France, and a recipient of the Jan Nowak-Jeziorański Award in 2016 in Wroclaw, Poland, in recognition for his work in shaping civil society in Central and Eastern Europe.
He speaks English, Ukrainian, Italian, Polish, French, Russian and German and travels globally with lectures and talks on theology, history, spirituality, education, society and current challenges in Ukraine. Archbishop Gudziak is the author of a number of scholarly works, among them a doctoral dissertation on sixteenth-century church history, published as Crisis and Reform: The Kyivan Metropolitanate, the Patriarchate of Constantinople, and the Genesis of the Union of Brest (Harvard University Press, 1998), as well as numerous articles in European and North American academic journals.
At the ceremony, Archbishop Gudziak will also receive an Honorary Doctorate of Humane Letters alongside Indra Nooyi, former CEO and chairman of PepsiCo from 2006 to 2019.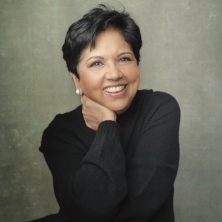 Indra Nooyi, former CEO and chairman of PepsiCo from 2006 to 2019
A role model for women and immigrants, Nooyi is celebrated for her empowering messages on inclusivity. She is the author of the New York Times best-selling book My Life in Full: Work, Family and Our Future, a memoir that offers insight and a call-to-action on how our society can blend work and family — and advance women — in the 21st century.
At PepsiCo, she was the chief architect of Performance with Purpose, the company's mission to deliver sustained growth by making more nutritious products, limiting the company's environmental footprint, and empowering its associates and people in the communities it serves. Nooyi served as a member of the PepsiCo Board of Directors from 2001 to February 2019, and is now a member of the board of Amazon, where she chairs the audit committee.
For more information about the speakers and Seton Hall's 167th baccalaureate ceremony, please visit our Commencement website.
Categories: Arts and Culture, Business, Campus Life, Faith and Service, Nation and World