Wednesday, April 20, 2022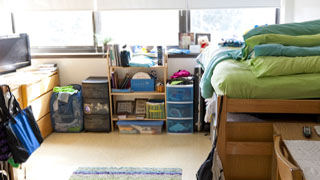 Housing Selection for the 2022-2023 academic year is right around the corner! Make Seton Hall your home away from home, and check out the opportunities waiting for you!
Community
When students live on campus at SHU , they get to meet new people, make new friends, and attend the many fun and exciting events hosted on campus.
Success
Studies show that students who reside on campus perform stronger academically. When students live on campus at SHU, they have easy access to academic resources such as Tutors in Residence, more opportunities to study with classmates, and are more likely to graduate.
Safety
Students who live on campus at SHU can rest assured knowing that Public Safety, and Housing and Residence Life staff are there to support them in times of need. At Seton Hall we prioritize safety for our residents.
Convenience
When students live on campus at SHU, they have the convenience of having the dining, fitness center, and library, all within reach.
Living on campus can be more affordable than off-campus housing and all expenses are included in one convenient bill, which may be covered by scholarships and financial aid.
Support
At SHU, all our residence halls are staffed with trained Resident Assistants and professional staff who live and work within the halls and are passionate about creating a meaningful experience for their residents.
Perks
Free Laundry
Free Cable
Free Wi-Fi
Tons of free events
24-hour staff and maintenance
When living off campus these benefits are often not included in rent or come at a high out-of-pocket cost to the student.
For more information about living on campus and how to apply, click here. 
Categories: Campus Life