God, Angels, and Electromagnetic Radiation: Life Among the Invisible
Tuesday, February 21st, 2023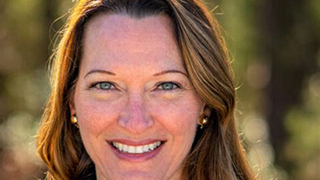 The Seton Hall University's Society of Catholic Scientists in collaboration with the Program of Catholic Studies, the Center for Catholic Studies, the Department of the Core Curriculum, Immaculate Conception Seminary School of Theology, and Campus Ministry proudly present "God, Angels, and Electromagnetic Radiation: Life Among the Invisible" on Thursday April 27, 2023, at 3:30 p.m. at the Walsh Library, Beck Room A,B,C.
About the lecture:
In the minds of believers, reality is full, made of both the material world we interact with through our senses and the spiritual realm we engage with our souls. Chemist and theologian, Stacy Trasancos, Ph.D., will tell stories of the awe and wonder modern science offers the human mind, of the ways that our knowledge of the atomic realm can bring us close to God when we study His handiwork. All we have learned and have yet to learn is magnificent evidence of the faithfulness of a loving and personal Creator.
About the speaker:
A nationally-recognized author, speaker and educator on the topic of theology and science, Trasancos is the Executive Director of the St. Philip Institute of Catechesis and Evangelization founded by Bishop Joseph Strickland in the Diocese of Tyler, TX. She is also a teaching fellow for Bishop Robert Barron's Word on Fire Institute. Trasancos is author of three books on faith and science, has written numerous articles for Catholic journals and magazines and has appeared across the nation on Catholic radio and television. Trasancos currently is an adjunct faculty for the Catholic Studies program.
To learn more about the event and to register, please click here>>
About The Catholic Studies Program:
The Department of Catholic Studies at Seton Hall University offers an innovative, interdisciplinary curriculum for students of any creed who are interested in deepening their knowledge of Catholicism's rich intellectual tradition and living heritage. Combining the study of history, philosophy, theology, literature, art, sociology, and other disciplines, Catholic Studies focuses on the Church's dialogue with culture and encounter with the world. Students interested in Catholic Studies have the option to pursue a major, minor, or certificate that complements and enhances the university's other degree programs and fields of study. Over 20 years the academic program and its variegated activities have stayed true to and fulfilled the Catholic mission and vision of the University. For more information, please contact Dr. Ines Murzaku at [email protected] or Gloria Aroneo at [email protected].
Categories: Faith and Service