Four Faculty Members Receive Fulbright Awards
Friday, September 23rd, 2022
Four members of Seton Hall University's faculty have received Fulbright Awards. Assignments under the prestigious awards for 2022-2023 are being undertaken in Germany, North Macedonia, Scotland and Australia.
According to the United States Department of State, Bureau of Educational and Cultural Affairs, "Recipients of Fulbright grants are selected on the basis of academic and professional achievement, as well as demonstrated leadership potential."
The faculty members are: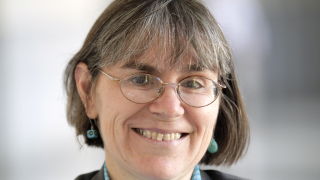 Professor Margarita Balmaceda, Ph.D., School of Diplomacy and International Relations, was selected for a 2022-2023 Fulbright Award to Germany. Following up on her work on coal and steel in her latest book Russian Energy Chains, Prof. Balmaceda was originally slated to spend her Fulbright in Ukraine researching the interface between different steel technologies and various business-political groups' orientation towards the European Union and Russia. With no assignments in Ukraine possible due to Russia's invasion, she reworked her project to focus on a larger issue related to the metallurgical industries: that of industrial decarbonization. Metallurgical industry constitutes the last frontier of decarbonization, because fossil fuel used in specialized industrial applications is much harder to replace by renewables than that used for electricity generation. Balmaceda will be a fellow at the Institute of Advanced Sustainability Studies (IASS) in Potsdam, created in 2009 with the specific goal of supporting cutting-edge research on sustainability. Balmaceda looks forward to a steep learning curve studying the technical and regulatory aspects of replacing fossil fuels with new technologies and the adaptation of hydrogen to industrial applications, and to a productive start to her new book project on the geopolitics of industrial carbon and industrial decarbonization. She has also won numerous Fulbright Awards and many competitive fellowships.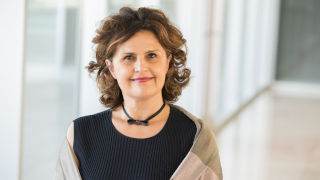 Ines Angeli Murzaku, Ph.D., Professor of Religion and Director of the Catholic Studies Program, was selected for a Fulbright award to The Saints Cyril and Methodius University in Skopje, North Macedonia. This was Prof. Murzaku's fourth Fulbright award; she has previously completed Fulbright-supported research twice in Italy and once in Slovenia. This summer, Murzaku served as a Fulbright senior specialist in the St. Clement of Ohrid Faculty of Theology in Skopje. Since its founding in 1967, St. Clement of Ohrid Orthodox School of Theology has been dedicated to international and interdisciplinary studies. The School of Theology, which is devoted to preparing educators who are equipped to meet the needs of the Church, has about 1,250 enrolled students, of which 275 are graduate students. The faculty's scholarship and teaching span across the fields of theological-historical studies, religious studies, ecumenism, and interreligious dialogue. Murzaku's project at the School of Theology focused on ecumenism (Orthodox and Catholic) and interreligious dialogue (Christian and Muslim).
Kathleen Neville, Ph.D., R.N., FAAN, Associate Dean of Graduate Studies and Research at the College of Nursing, was awarded a 2022-2023 Fulbright US Scholar Award by the US-UK Fulbright Commission. As a Fulbright UK Scholar, Neville is conducting a mixed-method research investigation exploring nursing students' perceptions of individuals with opioid use disorders. Conducting research in Scotland expands Neville's current work, which investigates nursing students' knowledge, attitudes and stigma towards individuals with opioid use disorders in the United States. Her study took place at the Edinburgh Napier University School of Health and Social Care.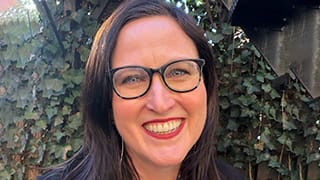 Susan Nolan, Ph.D., Professor in the Department of Psychology, received a 2022-2023 U.S. Fulbright Scholar Award from the Australian-American Fulbright Commission. Prof.Nolan will collaborate with colleagues at the University of New South Wales in Sydney, Australia, on her project, titled "Psychological Literacy from a Global Perspective: Internationalizing Curricula and Assessment." This project extends work on international higher education that she conducted through a previous U.S. Fulbright Scholar Award with colleagues at the University of Banja Luka in Bosnia and Herzegovina. As part of her work, Nolan and her Australian colleagues are recruiting a multinational team to add psychological literacy and global citizenship as fundamental learning outcomes for international psychology higher education.
Those interested in pursuing a Fulbright Award for the coming year are encouraged to contact Professor James J. Kimble, the University's Fulbright Liaison.
Categories: Arts and Culture, Faith and Service, Health and Medicine, Nation and World, Research