Seton Hall University's most recent graduates are prepared to make their mark.
Graduating amidst a global pandemic, Seton Hall University's Class of 2020 has proven itself to be "Seton Hall Strong" with its remarkable response to adversity. The 2,334 students — 1,299 undergraduates and 1,035 graduate students — include notable examples of academic accomplishment and servant leadership. A few of their stories follow:
Dr. Martin Luther King Jr. Scholar Continues Making an Impact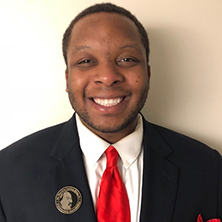 Ryan Johnson of Somerville, N.J., majored in marketing and management, minored in graphic design and advertising and graduated magna cum laude. The Martin Luther King Scholar served as president of the Multicultural Advisory Committee, as a head resident assistant, and as a member of both the Alpha Phi Omega Service Fraternity and the Educational Opportunity Program. The honors he has received include membership in the Society of Collegiate Scholars and the Golden Key International Honor Society. He twice won the United States White House Gold Presidential Service Medal for completing more than 250 hours of service per year. He also was awarded the University's "Rising Star" Award, an Elizabeth Ann Seton Servant Leader Award, a National Council of Negro Women Merit Award and the Stillman School of Business' 4.0 Scholarship Award during his freshman year.
"My work is to leave a lasting impact," Johnson said. "My ultimate goal is to inspire students to be the best they can be and to remain connected to my community through service."
After graduation, Johnson will begin an internship with the dean of students at Rutgers University, where he will pursue an M.A. in Student Personnel. "This will allow me to start my journey in student affairs and obtain experience working in a college environment from the administrative perspective. Through this experience, I will … work my way toward helping students on a more impactful level."
What does the future hold for Johnson? He aspires to become dean of either an educational opportunity program or a business school. It is his goal, he said, to use his background and passion for working with students to bring out their potential to succeed.
Arts and Sciences Graduates Following Paths to Success
Felipe Pereira of Brazil, a philosophy and religion major who graduated summa cum laude, was accepted into one of the top doctoral philosophy programs in the world at the University of Pittsburgh. While at Seton Hall, Pereira published articles in philosophy journals, and he presented his research at a highly regarded undergraduate philosophy conference at Southern Illinois University.
According to Abe Zakhem, chair of the Department of Philosophy, Pereira's research, "Libertarianism and a Counterfactual Account of Freedom," will serve as a foundation for future work. Pereira's interests center on the intersection between free will, moral responsibility and social justice, exploring how these ideas can inform important debates in practical ethics. Pereira credits professors Mark Couch, Michael Maloney, Judith Stark and Travis Timmerman with helping him achieve his success. Zahem called Pereira "the most exceptional student I've ever seen."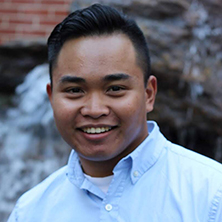 Patrick Caoile, of Ridgefield Park, N.J., graduated with an M.A. in English. Post-graduation, he will pursue a doctorate in English with a creative writing concentration at the University of Louisiana; Jonathan Farina, chair of the Department of English, credits Caoile for his acceptance into the program. Caoile recently earned an honorable mention in the Great Weather for Media's Flash Fiction contest.
Henry Grau, of Wantage, N.J., who graduated with a Ph.D. in chemistry, is employed at Picatinny Arsenal, an American military research and manufacturing facility in Morris County. Grau's doctoral research focused on the study of wetting nitrocellulose with different liquids, including nitroglycerin, to improve properties of energetic materials (i.e. explosives). This pioneering work extended the scope of applied colloid and surface chemistry to the new field of energetic materials, according to his faculty advisor, Alexander Fadeev.
International Sensibility, Humanitarian and Policy Approach to Advancing Knowledge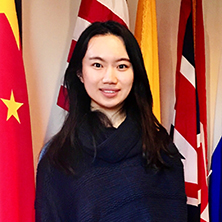 Jiayi Zhang, from Beijing, China, who received a B.S. in Diplomacy and International Relations cum laude, has been accepted into the Elliott School of International Affairs' master's program at George Washington University, in Washington, D.C. Zhang participated in United Nations groups at Seton Hall, the Chinese Student Club and pursued the highly competitive Semester in Washington, D.C. program, which is offered in collaboration with the United Nations Foundation.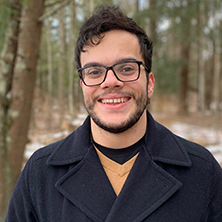 Mohamed Shedeed, of Jersey City, N.J., graduated magna cum laude with a B.S. in International Relations and B.A. in Economics. Shedeed served as president of the Global Emergency Response and Assistance Chapter (GERA) at Seton Hall, an organization that offers services to refugee families and other vulnerable populations and seeks to expose students to humanitarian and social work that fosters compassionate and engaged members of society. Accepted into doctoral programs at University of Minnesota, Ohio State University, and Michigan State University, Shedeed ultimately decided to pursue a Ph.D. at Ohio State's highly ranked political science program, concentrating in international relations/comparative politics, research methodology and political economy.
Ethics-Centered Education Focusing on Transforming Concepts into Business Practice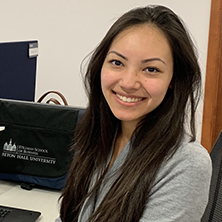 Claudia Ko, of Montclair, N.J. received an M.B.A. with a concentration in marketing, graduating with distinction. While at the Stillman School of Business, she worked as a graduate assistant for the Student Information Office and served as the only female member of the school's CFA Institute Research Challenge Team, which won the Americas Regional Challenge and was one of only five teams to compete in the CFA's Global Finals in April. Ko currently interns with Getinge, a leading global medical device company, with an offer to transition to a full-time marketing role. She originally connected to the company through a Seton Hall career fair.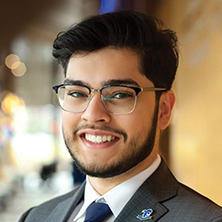 Rishi Shah, a finance and management double major from Clifton, N.J., graduated cum laude. He excelled in the Stillman School of Business since his freshman year, making the dean's list and being inducted into the Alpha Sigma Omega Management Honors Society. President of the Student Government Association, he also served as the opinions editor for The Stillman Exchange and an analyst for the University's Hall Street Fund. Shah pursued several internships including those with Johnson & Johnson, NBC Universal and PAR Pharmaceutical. After graduation Shah will begin work at Amazon in Seattle, Wash., as a member of the Canada Media Team. In this role, he will serve as vendor manager responsible for negotiating contracts with media-related retail businesses (books, television, music, etc.). He will also be responsible for setting prices, developing marketing programs, inventory management, product launches and conducting detailed analysis to identify growth opportunities to drive sales and margin improvements.
A Nurse's Dedication to Humanity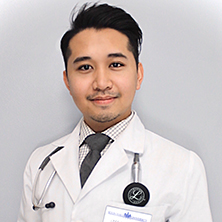 Izee Mer Dizon, of Bridgewater, N.J., received his M.S.N. from the College of Nursing's Adult-Gerontology Primary Care Nurse Practitioner (AGPC-NP) program and currently works as a trauma nurse at RWJ Barnabas Health in New Brunswick, N.J. Now studying for his board certification, Dizon already has received two adult nurse practitioner job offers from New Jersey healthcare providers.
During the peak of the coronavirus pandemic, Dizon became infected by the virus and only recently recovered. While ill, he "felt the love and support of my family, colleagues, professor, and director of our M.S.N. program. I thank God I recovered well and, with the great team and collaborations of multiple disciplines in the hospital, I was able to continue and provide the best evidence-based care to my patients," he said.
"Izee was an excellent nurse practitioner student," said Joyce Maglione, assistant professor and director of the AGPC-NP Program. "He will be a welcome addition to the profession."
Categories: Alumni , Arts and Culture , Business , Campus Life , Nation and World