Wednesday, April 13, 2022
The Pre-Professional Advising Center (P-PAC) hosted a Manual Dexterity Workshop on March 29th for pre-dental students and those exploring the career. Manual Dexterity is an important skill for dentists to master as working with small tools inside patients' mouths requires skillful, precise, and coordinated movements.
Students were able to work on this skill through soap carving. Each student was provided with a bar of Ivory soap and a set of carving tools to carve out a mandible. Check out some of their work!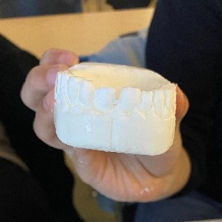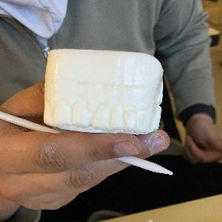 The P-PAC encourages students to continue working on their manual dexterity through other activities such as painting, sewing, woodcarving, playing instruments, or even video games! The Dental Admission Test (DAT) tests students on these skills and interviewers will be interested in how students have developed their skills throughout their undergraduate years. Attendees were also provided with a dental mirror so that they can practice using this odontological tool to magnify images while getting used to the inversion as well.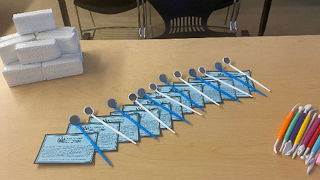 Students interested in a career in dentistry can contact the P-PAC via email, make an appointment or stop by during drop in hours!
Pre-Professional Advising Center
Seton Hall University
Office of the Provost | Bayley Hall 110
400 South Orange Avenue | South Orange, NJ 07039
preprofessional@shu.edu| 973-275-2477
Make an appointment here
Have a brief question? Visit it us during our P-PAC Drop-in Hours:
Tuesday: 2 p.m. - 4:30 p.m.
Wednesday: 11 a.m. - 1 p.m.
Thursdays: 1 p.m. - 4 p.m.
What Great Minds Can Do
Categories: Health and Medicine