MHA Alumna Named Crain's Notable Leader in Health Care
Friday, November 10, 2023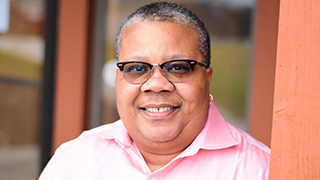 Master of Healthcare Administration alumna Dr. Deborah Brown, DMD, MHA '12, FACHE, was named a West Michigan Notable Leader in Health Care by Crain's Business. The accolade came on the heels of Brown's reappointment in September to the Michigan Board of Dentistry by Governor Gretchen Whitmer.
Crain's notes
Deborah Brown is a dedicated advocate for public health dentistry, actively engaged in grassroots initiatives to reform oral health care. She played a pivotal role in restructuring Michigan's adult Medicaid dental program and serves on the Michigan Board of Dentistry, contributing actively to the Michigan Dental Association. In Grand Rapids, she is involved with the Walter Durkee American Legion Post and the Kent County Honor Guard. As the CEO of My Community Dental Centers Inc. since 2006, she oversees the organization's mission, primarily serving patients covered through Medicaid, Healthy Kids Dental, the Healthy Michigan Plan, and private dental insurance. In 2022, MCDC served over 90,000 unique patients with 192,936 office visits, generating $40 million in revenue.
"The MHA program at Seton Hall is designed to prepare all students for leadership and management positions in today's complex, dynamic healthcare industry," said Program Director and Associate Professor Nalin Johri. "In looking at even a small segment of Dr. Brown's career and accomplishments, it's obvious that she exemplifies success— working within and restructuring those complex systems to better serve those most in need."
Professor Anne Hewitt, Chair of the Department of Interprofessional Health Sciences and Health Administration, agreed. "Deborah Brown is a living example of the meaning of servant leadership for all. Dental and oral health impact quality of life, employment prospects and even, research has shown, life expectancy. Dr. Brown's work is a crucial component in combatting disparities in health care for the underserved."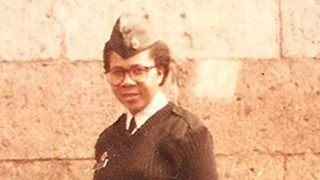 Following her career in the military, where she served her country with distinction as a Specialist-4 in the U.S. Army., Dr. Brown "discovered her love for dentistry" and began a career as a practicing dentist for the underserved and has accomplished much, including the following:
In 2020, during the Covid-19 shutdown, Dr. Brown led MCDC as one of the only providers to provide emergency/palliative care to alleviate the burden for ERs and dental clearance for life-saving treatment/surgeries.
Dr. Brown has been at the forefront of statewide conversations, uniting partners to streamline access to Medicaid Dental Benefits. The landmark budget proposal was the first of its kind in 30+ years allocating $2+ million toward contracts with Dental Health Plans and $4+ million to increase the dental procedure reimbursement rate.
Expanding access to dental care for the underserved, MCDC serves more than 90,000 patients a year across 34 dental centers. MCDC serves 82 of 83 counties throughout Michigan. Patients include 73,000+ State Funded Dental Insurance, 7,000+ uninsured, 23,000+ children, and 2,000+ veterans.
"In many ways, the MHA degree from Seton Hall was the missing piece in my career," said Brown. "My degree in dentistry allowed me the joy of practice and the ability to serve many individuals within the community. But the MHA gave me the organizational and administrative knowledge and credentials to scale my efforts, exponentially, within a healthcare structure dedicated to bringing these much-needed services to people everywhere across the state." She added, "I see myself as a servant leader, and if I have my way, I'll have a hand in bringing these services to those in need across the entire country."
Dr. Brown joined MCDC as Chief Executive Officer in August 2018 with an extensive executive background in oral health, non-profit management, and Medicaid, as well as Medicare health insurance programs. She earned her Bachelor of Arts and Doctor of Dental Medicine degrees from Rutgers University School of Medicine, as well as a Masters of Healthcare Administration from Seton Hall University, where she graduated with High Honors as a member of the Upsilon Phi Delta Honor Society. She is board certified in Healthcare Administration with the American College of Healthcare Executives and in Healthcare Compliance with the Compliance Certification Board.
In addition, Dr. Brown is a member of the Medicaid Medicare CHIP Services Dental Association. She served as Senior Director for Dental Services for WellCare Health Plans, a company that specializes exclusively in providing government-sponsored managed care services. She also served as the Chief Dental Officer for Dental Health Associates in Phillipsburg, NJ and was Dental Director of the Ocean Health Initiatives, a Federally Qualified Health Center in Lakewood, NJ.
Categories: Alumni