About the School
The School of Health and Medical Sciences (SHMS) is a professional school within the University structure. All of SHMS' graduate programs are located on the University's new Interprofessional Health Sciences (IHS) Campus. Read more about this historic development here »
Mission
The School's mission is to prepare healthcare professionals to assume leadership roles in the health care arena.
To achieve this goal, a variety of unique and innovative educational programs are offered utilizing a multi-institutional and integrated approach to graduate education.
Graduate Programs
The School offers several innovative graduate programs in health sciences and health administration. These programs are designed to provide individuals with an enhanced knowledge base through flexible and diverse curricula.
The School offers professional programs at the master's and doctoral levels, preparing students to become skilled healthcare practitioners with a solid appreciation for interprofessional practice: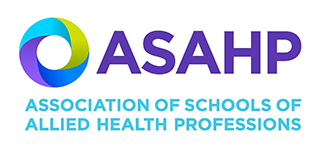 The School also offers a post-professional program leading to the degree of:
For individuals wishing to advance or begin their careers in healthcare management, the School offers the:
Faculty Guide and Bylaws
Download the SHMS Faculty Guide and Bylaws, as approved December 6, 2010.