Request More Information
Learn the Art & Science of Caring with a Graduate Degree in the Health Sciences
In response to society's rapidly-changing healthcare needs, the School of Health and Medical Sciences combines the expertise of Seton Hall University with the resources of affiliate hospitals and clinical sites to provide exemplary academic and clinical education. The School's emphasis on interprofessional education prepares healthcare leaders of tomorrow to focus on team-based, patient-centered care and to make a difference in patients' lives and their communities.
Loading GRAD SHMS Inquiry...
Complete the form to the left to learn more about our graduate programs.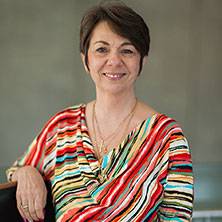 Experienced Faculty
Our faculty are teachers, mentors, researchers and clinicians. They care about our students and will help you succeed.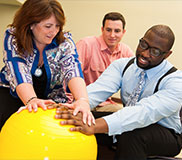 Interprofessional Education
Promoting a team-based, patient-centered approach to healthcare.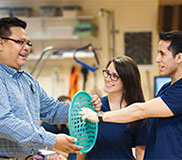 INS!GHTS Magazine
Our School's alumni, students and faculty are making a difference in the community, in the classroom and in the clinic.