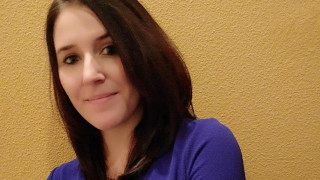 Graduate student Jocelyn Anderson is interning with an open source research and analysis company in Tampa, Florida.
Jocelyn Anderson is a graduate student at the School of Diplomacy and International Relations specializing in Global Negotiation & Conflict Management and International Security. Jocelyn has been interning at Echo Analytics Group (EAG), an Open-Source Intelligence (OSINT) research and analysis company in Tampa, Florida, and writes about her experience so far:
As an intern for EAG, I am learning many new skills that are important for my development as a professional and a student. Many of my projects involve social media research and other sources of publicly available information. This work is particularly useful in my academic research as my Master Research Project focuses on the spread of disinformation campaigns over social media. As technology continues to advance, social media is becoming a useful platform for state and non-state actors to engage in disinformation operations. By learning how to be an effective OSINT analyst, I can understand how these operations are structured and accurately guide my graduate research. This internship also contributes to my future career plans. I am interested in pursuing an intelligence career – specifically counterterrorism. Interning with EAG provides me with critical insights into what I must do to reach my professional goals.
Interacting with the EAG staff is one of my favorite parts of the internship experience. EAG analysts have professional experiences in the military and special forces, intelligence, and investigative journalism. The conversations I have with staff members improve my technical skills while simultaneously stimulating my intellectual curiosity. Something we often speak about at EAG is the importance of the human component in OSINT. People often forget that every text message, photo, and online engagement is an indicator of human behavior. That is, online interactions provide critical insights into an individual's thoughts and motivations. This internship is helping me develop a new way of looking at my work through a human-centered approach that considers the behavioral aspects of social media engagements. As an intern, I also have access to the Academy Training that EAG offers. This means that along with my hands-on training, I can work on my own development through taking highly informational and beneficial courses. These courses help with how to approach scenarios as an analyst but also with the more technical aspects such as coding.
I am very grateful for my time at EAG and I hope to continue my professional relationship with them beyond this semester. I have not only learned new skills, but I have developed a different way of looking at research and intelligence gathering. I hope that through my experience with EAG, I may be able to develop even better ways to identify and disrupt disinformation campaigns and provide threat assessments that may be beneficial to U.S. interests.
Read about the internship experiences of other students from the School of Diplomacy on the Practicing Diplomacy blog.
Categories: Business , Education , Nation and World , Research