Diplomacy faculty regularly contribute internationally recognized research and scholarship to the global community. They are also decorated pioneers in teaching. Innovative teaching at the School of Diplomacy has earned our faculty the University's Teacher of the Year award for two consecutive years, and it comes in a variety of forms: from creative writing assignments and in-class projects to academic experiences fully conducted in the field. Innovative teaching methods engage students actively in their own learning while simultaneously illustrating the practical applications of their knowledge.
Our full menu of faculty profiles can be viewed below.
Professors of Practice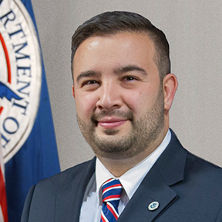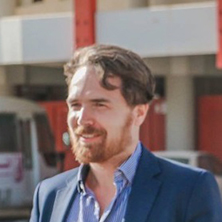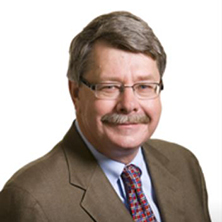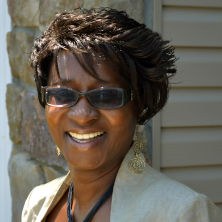 Dr. Emelia Timpo
Sergio Vieira de Mello Visiting Chair in the Practice of Post-conflict Diplomacy
View Profile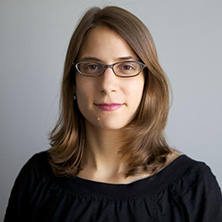 Jane Cohen
Sergio Vieira de Mello Endowed Visiting Chair in the Practice of Post-conflict Diplomacy
View Profile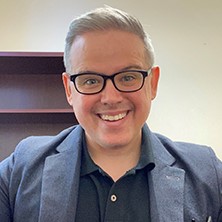 Amy Higer, Ph.D.
Brandeis University
International Relations Theory, Foreign Policy Analysis, Human Rights, Gender
Edislav Manetovic, Ph.D.
City University of New York
International Relations, Comparative Foreign Policy
Richard O'Meara, Ph.D.
Ret. U.S. Army Brigadier General
Rutgers University
International Security
Ambassador Maureen Quinn, M.S.
Former Ambassador and Career Foreign Service Officer
Georgetown University
Middle East Politics
Robert Shaver, Ph.D. Candidate
The New School
International Political Economy
P.L. de Silva, Ph.D.
Director, Institute for Strategic Studies and Democracy in Malta
University of Amsterdam
Conflict Management, International Law
Catherine Tinker, J.D., J.S.D.
President, Tinker Institute on International Law and Organizations
New York University Law School
International Law, Environmental Law, Human Rights
Interested in Serving as a Professor of Practice?
The School of Diplomacy invites inquiries from veteran professionals interested in serving Seton Hall University students of international relations as professors of practice in one of three capacities: as a Sérgio Vieira de Mello Endowed Visiting Chair in the Practice of Post-Conflict Diplomacy, as a Tom and Ruth Sharkey Distinguished Visiting Scholar, or as an Abd el Kader Fellow.
Typically, Sharkey Scholar, de Mello Chair, and Abd el Kader Fellow positions are semester-long appointments. The specific schedule and activities are agreed upon with each candidate, and typically involve several residences at the School, or regular weekly to bi-weekly visits to engage in a variety of activities that support our students' educational and career development. These may include, but are not limited to teaching a course, leading skill-based workshops or lectures, the enrichment of existing courses, individual advising and mentoring, and other activities that build upon the strengths of each Chair or Scholar's professional expertise. Ideal candidates are practitioners in the field of international relations and development, with 15 or more years of distinguished experience in senior-level positions and schedule flexibility due to a career change, retirement or alternative circumstance. Background in relevant international relations work, such as conflict negotiation, peacebuilding, post-conflict governance, security, humanitarian or political work is required for Chair positions.
Compensation is agreed upon individually. The positions are not intended as a replacement to full-time employment, but rather as a complement to the practitioner's other activities beyond their commitment to the School. Expressions of interest should be directed to Dean Courtney Smith at [email protected].
Learn more about some of our current and previous professors of practice:
Tom and Ruth Sharkey Distinguished Visiting Scholars
Ambassador Jack Chow, M.D., M.P.A., M.D.A., M.S.
Former Assistant Director-General, World Health Organization
Former Special Representative of the U.S. Secretary of State for Health and Science
Erin Conaton, M.A.
Former Under-Secretary of Defense for Personnel and Readiness
Chief Management Officer, U.S. Air Force
Catharin Dalpino, M.A.
Former Deputy Assistant Secretary of State
Hugh T. Dugan
Former Senior Advisor to the U.S. Permanent Representatives to the UN
Former U.S. Delegate to the UN, U.S. Department of State
Edward C. Luck, Ph.D.
Former United Nations Assistant Secretary-General and Special Adviser to Secretary-General Ban Ki-moon
Mohamad Mirghahari, M.A.
Former Senior Advisor to the Chief of Staff for the Transportation Security Administration
Sergio Vieira de Mello Endowed Visiting Chairs
Ambassador Therese Adam
Former Ambassador, Swiss Foreign Ministry
Rajaa Altalli
Co-founder and co-director of the Center for Civil Society and Democracy
Philipp H. Fluri, Ph.D.
Deputy Director, The Geneva DCAF Centre for Security, Development and the Rule of Law
João Honwana, M.A.
Former Representative of the United Nations Secretary-General and Head of the Peacebuilding Support Office for Guinea-Bissau
Former Director of the Africa Division, United Nations Department of Political Affairs
Youssef Mahmoud, Ph.D.
Former Special Representative for the United Nations Mission in the Central African Republic and Chad
Robert H. Serry
Former United Nations Special Coordinator for the Middle East Peace Process
Former Deputy Assistant Secretary-General for Crisis Management and Operations, NATO
Former Dutch Ambassador to Ireland
Dr. Emelia Timpo
Independent Consultant, Timpo Associates; Former Senior Advisor, UNAIDS