Mission and History
Experience Diplomacy
Just minutes from New York City and a few hours from Washington, D.C., Seton Hall's School of Diplomacy and International Relations is an ideal place to study international relations and practice diplomacy first hand in a professional, dynamic and culturally rich setting. Strategically located and aligned with the United Nations, the School thrives as a community of faculty and student colleagues who share a common mission:
To develop expertise, skills, and character through education and professional training;
To expand knowledge through original research and practical experience;
To graduate leaders who will guide the public, private and non-profit sectors in our interconnected world.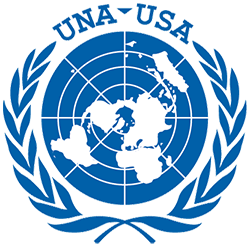 While participating in a variety of undergraduate and graduate programs, students are given unique opportunities to practice diplomacy and are encouraged to:
The School of Diplomacy embraces Seton Hall's longstanding tradition of a values-based education and dedication to developing servant leaders for a global society. Founded in 1856, Seton Hall is among the oldest Catholic universities in the United States. The University is home to ten schools offering nearly 200 graduate and undergraduate degree programs to 10,000 students of all races and religions.

Our History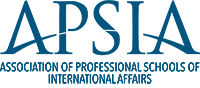 View our historical timeline »
Seton Hall welcomed its initial class of diplomacy and international relations students in the fall of 1998. Now over 400 students strong and an Affiliate Member of the Association of Professional Schools of International Affairs (A.P.S.I.A.), the School was the first professional school of international relations to be established after the Cold War. At that time, the School forged an exclusive alliance with the United Nations Association of the U.S.A., which continues to allow the School special access to the United Nations community.
From 2001-2013, the School was named for John C. Whitehead, former Chairman of the Lower Manhattan Development Corporation, U.S. Deputy Secretary of State, co-chairman of Goldman Sachs and chairman of the United Nations Association of the U.S.A. His life of service inspires the School to uphold its guiding principle, to prepare the next generation of global leaders.
The School of Diplomacy served as the Coordinating Secretariat for the United Nations Year of Dialogue Among Civilizations. United Nations Secretary-General Kofi Annan delivered a major address to inaugurate the 2001 United Nations Year of Dialogue Among Civilizations and honored the School for its work as coordinating Secretariat. The Dialogue focused on increasing tolerance and understanding among the world's peoples and cultures. Faculty and students prepared research for an international Group of Eminent Persons composed of former heads of state, Nobel laureates, and renowned scholars. The Group authored the book, Crossing the Divide: Dialogue among Civilizations, published by the School and presented to the U.N. in November 2001. Visit the archived website of the Dialogue.