Just minutes from New York City and a few hours from Washington, D.C., Seton Hall's School of Diplomacy and International Relations is an ideal place to study international relations and practice diplomacy first hand in a professional, dynamic and culturally rich setting.
NEWS
Diplomacy faculty utilize innovative assignments, projects, and more that challenge students to play a practitioner's role.
NEWS
Diplomacy Professor Benjamin Goldfrank's scholarship was chosen for historical distinction by a high impact academic journal.
play
VIDEO
Undergraduate and graduate students immerse themselves in the political, social and cultural dynamics of our nation's capital by participating in our Semester in Washington, D.C., Program.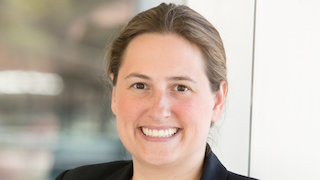 IN THE MEDIA
War on the Rocks
Diplomacy Professor Sara Bjerg Moller discusses her visits to NATO installations in Poland and the Baltics and the U.S. commitment to the alliance.
NEWS
Christopher Mazzacane, Seton Hall's latest Fulbright Scholar, will be heading to Argentina to teach English in 2018.
NEWS
Professor Zheng Wang leads international project to enhance U.S./China dialogue and policy work on South China Sea conflict.