Scholars' Forum Welcomes Back Dermot Quinn, Ph.D.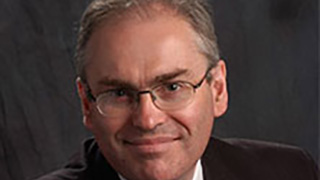 Dermot Quinn, Ph.D. Professor of History and author.
Inside the Core this week, on Wednesday, May 3 at 4 p.m. on Teams, we are very excited to have our sixth Scholars' Forum in the Catholic Intellectual Tradition for the academic year of 2022-2023. Dermot Quinn, Ph.D., Professor of History in the College of Arts and Sciences and Editor of The Chesterton Review, will be presenting on his recent book publication, Seton Hall University A History, 1856-2006 (Rutgers University Press, 2023). This is Professor Quinn's second presentation for the Scholars' Forum this academic year, as he presented his research on G. K. Chesterton during the fall semester of 2022. As Professor Quinn's book on the history of Seton Hall is described in the official description of it, it "not only recounts the history of a great educational institution, it also shares the personal stories of the people who shaped it and were shaped by it: the presidents, the priests, the faculty, the staff, and of course, the students."
This talk on Wednesday closely follows the special event this week on Monday, May 1, which involves a book signing and in-person lecture by Professor Quinn on the topic of his book. During the Scholars' Forum on Wednesday, anyone who missed this lecture or who would like to delve into Seton Hall's history further can get that opportunity. As at all Scholars' Forum events, virtual attendees will have the opportunity to ask the presenting faculty author questions. This event will undoubtedly be an inspiring and fascinating presentation to all Seton Hall students, faculty, administrators, and alumni. Please join us for a wonderful finale to our Scholars' Forum series for this academic year.
For a copy of Professor Quinn's book, see this link for the bookstore.
It is also available through Amazon here.
Click here to join the Teams meeting on Wednesday, May 3, at 4 p.m.
Categories: Arts and Culture, Campus Life, Education, Research