Inside the Core: Professor Mildred Antenor Honored by St. John's University McCallen Society
Wednesday, April 12th, 2023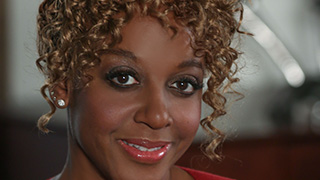 Prof. Mildred Antenor
Inside the Core this week, we are happy to report that one of the English professors also teaching in the Core, Prof. Mildred Antenor, was honored by the McCallen Society, consisting of alums, benefactors, and friends of St. John's University. The luncheon, held on March 26, honored "the Women of St. John's" who had particular achievements to be celebrated as a part of Women's History Month. Prof. Antenor, a 1986 alum of St. John's University, was being honored for the publication of her book, The Gladioli Are Invisible: A Memoir (Astral Press, 2019; currently available on Amazon.com, Barnes & Noble.com and her website, MildredAntenor.com), as well as her work bringing attention to the plight of immigrant women.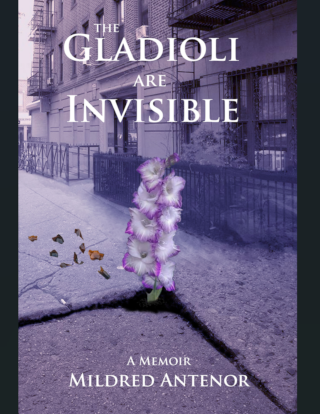 As described on the book's jacket, The Gladioli Are Invisible: A Memoir highlights the author's own experience among the women, "the gladioli," with whom the author grew up. As the description notes, "Mildred Antenor grew up in an immigrant community in Crown Heights, Brooklyn. She witnessed and experienced the hardships that the immigrants in her vicinity faced every day. The adversity that she saw was related to drug abuse, mental illness, alcoholism and domestic violence. Mildred and those in her community are the gladioli in an invisible society. Some members of the gladioli were able to survive and thrive despite the difficulties, while others didn't. This is their story."
The following are some comments about Prof. Antenor's book:
"I can't express enough how any person—regardless of race, socioeconomic status, gender, or political beliefs—needs to get their hands on this remarkable book and read it a few times through. Mildred Antenor has a tremendous gift for taking the reader into the very soul of each one of these real-life characters. You will feel what they feel as they are taken through their personal struggles and triumphs. This book cannot have been published at a better time, as the reader is taken through the experience of an immigrant detention center, seen through the eyes of a Haitian immigrant just trying to make a better life for himself. Each of the other character's stories is unique, and depending on each one's personal inner strength, you are taken on a life journey that is either tragic or triumphant. Along with these illustrations, Mildred has expertly woven throughout the pages an underlying theme of how certain educators in the NYC school system had literally changed her life through their selflessness and sheer kindness. This book will touch your heart and also break your heart."
"At a time in our nation when heightened awareness of racial divide and immigration reform are just truly beginning to come to the forefront, it is memoirs like The Gladioli are Invisible by Mildred Antenor that should be at the top of the list of books we embrace. The candid descriptive language she uses throughout the book gives the reader a chance to reflect on how these individuals struggled in a life steeped in poverty with a system that perpetuates hardship, often diminishing hopes and dreams for a better life. Our understanding of these lives and that of many immigrants is vital, especially for those of us who have known little to none of such heartaches as our sheltered lives have more freely afforded us opportunities that are not as easily obtainable to many in our society."
Prof. Antenor, besides being a graduate of St. John's University, also holds a M.A.L.S. in liberal studies from Rutgers University. She holds memberships with The Haitian Women's Alliance, New York Women in Communications and New York Women in Film and Television. She is a participant with Essex County's Principal For A Day Program. Mildred is fluent in French and Haitian Creole. You can also listen to Prof. Antenor on WBGO 88.3 FM radio where her commentaries focus on women's matters and social issues. She has been teaching in the English Department for many years, but recently she started teaching in the Core, and we are very grateful for that. She is also one of two English faculty members, along with Prof. Jessica Cavagnaro, adjunct, who teaches a SAT/College prep course for high school students, offered at no charge, through the University Core, supported by the Provost's office. We are offering the classes again this summer; here is the link.
Regarding teaching in the University Core, Prof. Antenor says, "Teaching in the CORE has given me a remarkable opportunity to present complex, historical and philosophical concepts to my students. It also allows me to combine what I value as an educator. The Core Curriculum encourages critical thinking and ethically responsible leaders with a commitment to service. I enjoy combining those principles with my teaching philosophy of encouraging students to think outside of the box and connecting with them. By connecting with students, I build upon that to generate thought-provoking substantive discussions in the classroom."

Congratulations to Prof. Antenor, for being honored at St. John's, and we, in the Core, are grateful for sharing her many gifts with our students.
Categories: Education, Faith and Service