Asst. Core Director Maribel Landrau publishes article
Wednesday, August 17th, 2022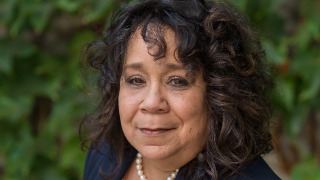 Assistant Director of the Core, Maribel Landrau, M.A.T.
Inside the Core is excited to announce the publication of an article by Assistant Director of the Core, Maribel Landrau, M.A.T., entitled "Two Latino Leaders: One Message of Love and Hope." It will be featured as the lead article of the August issue of Today's American Catholic. The two leaders referred to are St. Oscar Romero and Pope Francis. Prof. Landrau has been teaching about these two men for several years in Core I and II, as well as in CAST's History of Catholicism in Latin America.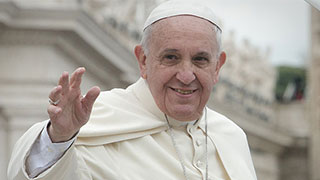 Pope Francis
However, this is her first publication about them. She talks about the article's formation: "I wrote this piece to present at the Catholic Studies Symposium at Duquesne University during July 2021. After I presented my paper, Rev. Donald Nesti, President of Duquesne University, came to congratulate me. His words were encouraging: 'You need to publish this paper and let everyone know about your research, especially on Romero.' Of the different saints and Catholic individuals, Saint Romero and Pope Francis are my favorites to teach others about. Their commitment and message of love and hope are inspiring."
Not only is the article in TAC, but in a letter to "Friends of Today's American Catholic" for the special synodal edition of TAC, the editor highlighted Prof. Landrau's article due to its relevance to the Synod: "Be sure to check out some of our other recent features, including Maribel Landrau on the spiritual brotherhood of Saint Oscar Romero and Pope Francis, William Droel on the legacy of Cardinal Joseph Bernardin, and Ray Mwareya on the crisis of religious violence in Nigeria."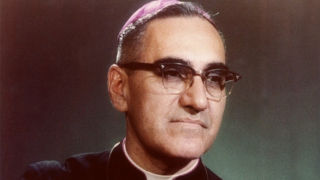 St. Oscar Romero
Professor Landrau's passion for these two individuals informs her teaching as well as her writing. She has inspired students to become interested in both leaders, both of whom are extremely important to our Catholic Intellectual Tradition in today's very troubled world. Our Holy Father is a constant voice for peace and justice, and, as Prof. Landrau points out, his message echoes that of the person he canonized, St. Oscar Romero.
Check out the article for some inspiration from the lives of two heroes of faith and justice: https://www.todaysamericancatholic.org/2022/08/two-latino-leaders/. Congratulations, Maribel!
Categories: Faith and Service