Mental Health: You Can Make a Difference
Tuesday, April 19th, 2022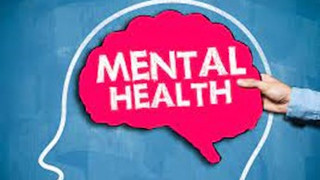 The Department of Human Resources is partnering with Cigna EAP to present a webinar on Mental Health: You Can Make a Difference on May 11, 2022, at 10 a.m. Our mental and emotional wellness can be impacted in many ways. Mental Health involves our emotional, psychological, and social well-being. It affects how we think, feel, and act daily. It also helps to determine how we cope with stress, how we make choices and how we relate to others.
Life challenges and stressors affect each of us differently, but we can all struggle at times. Coping well with stressors can play a role in maintaining good physical and mental health. Being aware and responsive to stress levels can help keep stress from reaching overload levels. Mental health issues can impact anyone. Connection and support can make a difference.
In this virtual webinar we will:
Explore how to notice and respond to stress to support mental wellness.
Improve your understanding of mental health issues.
Discuss the actions you can take to provide support to others.
Review the benefits of your Employee Assistance Program (EAP)
Presenter/Speaker: Dr. Errol Rodriguez
To register for this event, please send an email to [email protected] and you will receive a Teams meeting invitation.
Categories: Campus Life