Seton Hall University Appoints Executive Director of Buccino Leadership Institute
Tuesday, March 21st, 2023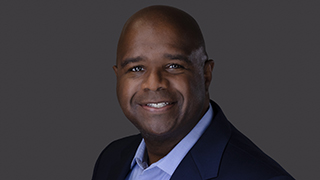 Stanton L. Brown, Ed.D.
Seton Hall University is pleased to announce the appointment of Stanton L. Brown, Ed.D., as executive director of the Buccino Leadership Institute.
"We are thrilled that Dr. Brown is joining our outstanding team and know he will advance the important work of forming the next generation of Buccino leaders," said Katia Passerini, Ph.D., provost and executive vice president at Seton Hall. "Drawing on his multifaceted experience in education, business and not-for-profits, Dr. Brown is well-suited to inspiring and preparing Seton Hall students for success."
Brown is an accomplished business leader with nearly 30 years of experience transforming and growing organizations. Leveraging his unique combination of corporate and nonprofit business, education and strategy expertise, he has developed growth strategies, improved operational capabilities, and managed system and human capital resources to drive institutional performance.
He has led academic and operational efforts as an administrator and consultant at several charter schools. Previously, he contributed to global technology and information management teams within American Express and worked on technology and business development strategies with Accenture and with Chubb & Sons, Inc.
Brown was elected twice as a board trustee for a public school district in New York. In 2017, he received the SCOPE School Board Service award. He serves on several nonprofit education and workforce-development boards.
"The institute has created outstanding leadership experiences and learning opportunities for students," Brown said. "I am honored and excited to become part of this process." He added that he is "eager to see what we can learn from each other and what we can create from this community."
Brown earned a doctorate in leadership from Fordham and taught in its Graduate School of Education. He holds an MBA from Harvard and attended the University of Maryland, College Park as an undergraduate business student.
Learning to Lead 
The Buccino Leadership Institute is an award-winning comprehensive four-year leadership development certificate program for competitively selected students from across the University.
The program is designed to help students see themselves as leaders, find their voices and build their confidence. The program fosters leadership skills across every field of study — arts, sciences, business, education — and encourages students to lead in service of the greater good. The Institute is interdisciplinary in nature, breaking down the barriers from one discipline to the next, so students can reflect on key leadership competencies or "pillars" that they will cultivate no matter their major or future path.
Established in 2018, the Institute was named to honor Gerald P. Buccino '63, Seton Hall Regent Emeritus and a nationally recognized pioneer of "turnaround management." The program integrates with students' studies, teaching them how to lead with personalized instruction, coaching, ongoing mentoring and the latest in leadership development science.
Categories: Business