Meet the Coaches – Amanda Rose, Psy.D
Thursday, November 10th, 2022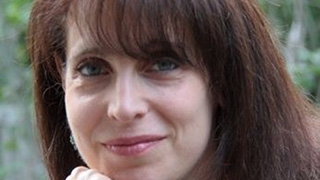 "Working with Amanda helped me develop as a leader more than I thought possible by giving me the confidence and tools to use my voice."-Gabriella Ardonetto
A member of the Buccino Leadership Institute's professional leadership coaching staff, Amanda Rose, Psy. D., works one-on-one with leadership students to help them achieve their personal and professional goals.
In 2019 Rose became involved with the Buccino Leadership Institute when she was introduced to Bryan Price, former Executive Director of the Buccino Leadership Institute, through Rebecca Feder, one of the consultants who helped design the coaching program at Seton Hall. In her three years with the institute, Rose has helped students excel in their academic endeavors and she has helped prepare past students in their transition to their first full-time jobs after graduation.
Rose holds a doctorate in Organizational Psychology from Rutgers University, a M.A. in Organizational Psychology from Columbia University, and a B.A. in English from Cornell University. She was first introduced to coaching as a doctoral student, when she had her first experience coaching someone one-on-one. This experience made her realize that she found fulfillment in helping people in the context of their work lives. From that moment on, Rose knew that she had found her calling and sought to pursue a career as a personal coach.
Besides her affiliation with the Buccino Leadership Institute, Rose currently serves as a Senior Associate with Princeton Consulting Resources Incorporated, a firm where she offers advice and expertise to organizations on how to improve their organizational culture and leadership to improve business outcomes. Additionally, Rose has been a coach with The University of Pennsylvania's Executive Coaching & Feedback Program and the Wharton Business School, a team leader with the University of Pennsylvania's School of Social Policy and Practice, and served as the Executive Director of Stanford Coaching Incorporated.
An expert in leadership development, organizational effectiveness and development, and career counseling, Rose utilizes these skills in sessions with her clients. Throughout her career, she has worked with corporate and nonprofit leaders in financial services, secondary and higher education, pharmaceuticals and healthcare, and marketing research. Her ability to apply her skills to a wide range of fields has made her excellent in adapting her coaching skills to leadership students with different majors.
When asked about a powerful coaching moment with her Buccino students, Rose explained how "it's always very powerful when students try a new behavior, particularly one that felt risky, and report feeling more confident as a result. I have seen students push themselves to speak up more in class, participate more actively in group settings and perform exceptionally at their summer internships. They build their confidence through developing competence, and taking some risk is often part of the process."
A testament to her ability to challenge students to become better leaders, Gabriella Ardonetto is a student who has worked with Rose during her sophomore and junior years. When reflecting upon her experience, she expressed how "Amanda is a very welcoming and supportive coach who will take time to get to know you and then push you outside your comfort zone in ways she knows you can handle. Working with Amanda helped me develop as a leader more than I thought possible by giving me the confidence and tools to use my voice. We also worked on improving my self-care practices so that I have the capacity to be a leader. I will use what she taught me throughout my life both personally and professionally to be a better leader and I am so thankful for that."
The Institute would like to thank Rose for all that she has done for our current and future students and is excited to see how you further impact our leaders!
Categories: Business