Center for Interprofessional Education in Health Sciences
The Center for Interprofessional Education in the Health Sciences (CIEHS), based in the School of Health and Medical Sciences (SHMS) at Seton Hall University, engages in and creates opportunities for meaningful and cross-disciplinary educational, research and clinical experiences in order to further develop SHMS' team-based, patient-centered approach to healthcare.
Vision and Mission
CIEHS supports a critically reflective and engaging environment for our community members to acquire and develop knowledge and familiarity with cross-disciplinary skills, behaviors and perspectives. More on the vision and mission »
Featured News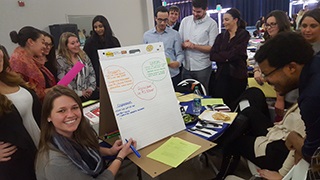 Two co-curricular events aim to help SHMS students enhance their knowledge of interprofessional healthcare delivery.