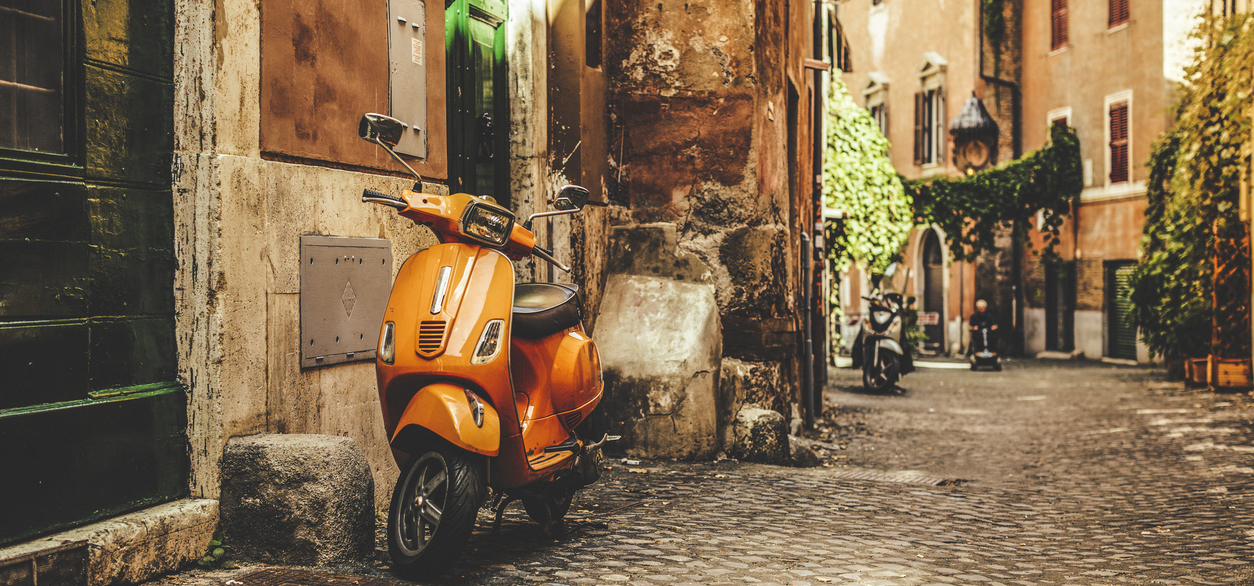 Summer Abroad Programs
The perfect way to expand your horizons globally in the summer with fellow Pirates!
Summer Abroad Programs involve traditional class-based and experiential learning in international settings. These Faculty Led Programs provide students and faculty first-hand opportunities to immerse themselves on the ground in a global classroom. A Seton Hall Faculty Leader will partner up with local resources to lead programs in small groups, allowing for maximum interaction and a meaningful travel experience.
To learn more about a program's excursions, academics and itinerary, click the program links below. 2023 programs will begin going live in November.

Summer Abroad Essentials:
Seton Hall Courses: These are Seton Hall courses taught by dedicated Seton Hall faculty who have a passion and expertise in the destination you are about to explore! Some Summer Abroad Programs also involve courses taught at a local partner institution abroad.
Valuable Cross-listings: Many of our Summer Abroad Programs are cross-listed to meet multiple types of degree requirements including key CORE 3000-level offerings. Regardless of major, you can keep on track for graduation!
Unique Global Experiences: Summer Abroad Programs are crafted to immerse you with local cultures on a global scale and provide a truly special way to experience course concepts at incredible international destinations
Seton Hall Students: Being part of a Summer Abroad Program means you'll get to know your fellow travelers as Seton Hall students. Encourage your Pirate friends to join your global adventure regardless of major!
Summer Tuition and Discounts: All students participating in a Summer Abroad Program have two required payment components: summer tuition and the program fee.

Students studying abroad with a Summer Abroad Program receive a 25% discount on Seton Hall tuition. If the program is a month long, you'll receive a 50% discount on Seton Hall tuition. Click here to understand the summer tuition considerations of Summer Abroad Programs (under the Faculty-Led Programs section). There are also tons of study abroad scholarships you can apply to support your summer journey.
Get Ready for Departure
Hooray! You've been confirmed for your Summer Abroad Program and your seat is secure. Here's what happens between your confirmation and your departure, as well as some important remaining requirements to be marked as Ready for Departure.
Course Registration: The Registrar will register officially confirmed students into the course(s) associated with your Summer Abroad Program on your behalf. All Summer Abroad Program sections are purposely closed, and their capacity set to zero so that only confirmed students are registered.
Student Pre-Departure Requirements: Officially confirmed students must submit the following information through the Study Abroad Portal.

Dietary Restrictions or Food Allergies (Read and Submit)
Online Student Pre-Departure Orientation (Read and Answer Quiz)
International Medical Insurance Coverage (Read and Submit): As a part of the program fee, OIP will enroll all Summer Abroad Program students in GeoBlue International Insurance. Click here to learn more about this coverage.
Passport Information (Read and Submit): For a passport to be considered valid for international travel, the expiration date on your passport must be at least 6 months after the program end date. If it is not, please learn about how to apply for a new passport.
Phone Number and Secondary Email While Abroad (Read and Submit)
STEP Registration - U.S. Department of State (Read and Acknowledge): OIP will register all Summer Abroad Program students with the U.S. Department of State so local embassies or consulates in your destination country can better assist you in case of an emergency.
Study Abroad Health Information (Read and Acknowledge): Learning content about health and wellness abroad. Click here to visit our Health and Safety page for more info.
Flight Itinerary (if applicable, Submit): Some Summer Abroad Programs include round-trip flight as part of the Program Fee.
Final Program Fee Balance Due (by April 15): Students who do not pay the full program fee by the deadline will risk being dropped from the corresponding study abroad course(s).

Summer Tuition Payments: After you are registered for your summer courses, you will be prompted to pay tuition based on the length and number of courses. All students participating in a Summer Abroad Program are responsible for paying the summer tuition and the program fee.
Once these requirements are complete, the Office of International Programs will verify that you have completed the pre-departure process and your status will be changed to Ready for Departure for your study abroad program. To prepare for your international travels, we recommend checking out resources on the Study Abroad website, including the following super useful pages:

Other Things to Consider :
Family Pre-Departure Orientation (optional): As part of the pre-departure process during the Spring semester, OIP will host a virtual Family Pre-Departure Orientation which will go over the pre-departure process and provide tips and resources for families. Email invitations will be sent out to the Emergency Contacts that the students submitted as part of their application.
Study Abroad Visa (if applicable): Click here to visit our Passports and Visas page for more info if this applies to your program and your citizenship status.