Polish Identity and the Cold War at the International Trade Fair in Poznań - 2021
Monday, February 8th, 2021
On Thursday, March 25, from 6:30 pm - 8 pm, virtual presentation by Babiracki will be held on Microsoft Teams.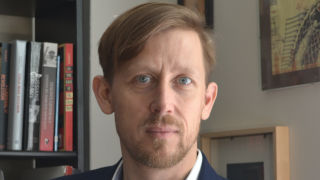 Professor Patryk Babiracki
Historian Patryk Babiracki will present his ongoing project on the history of International Trade Fair in the western Polish city of Poznań against the background of Poland's tumultuous short twentieth century. A unique institution, especially during the Cold War, the fair functioned as a global trade hub and mass propaganda tool, mediating a complex set of relationships between the Polish state, society and the world. Prof. Babiracki will focus on three issues: 1) how the fair helped challenge the traditionally understood Polish national identity rooted in nineteenth-century Romantic nationalism; 2) the ways in which Westerners, including those from the United States, responded to that challenge at the fair; 3) how architecture, material culture and photography of the fair mediated the contestations over the nature of Polish and East European modernity under socialism.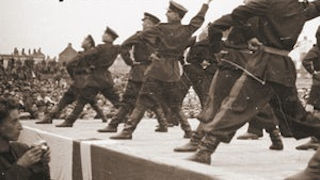 Soviet Soft Power in Poland
Patryk Babiracki is Associate Professor in Russian and East European history at the University of Texas at Arlington and author of Soviet Soft Power in Poland: Culture and the Making of Stalin's New Empire, 1943-1957 (UNC Press, 2015). He also co-edited two collections of essays devoted to transnational history of socialism, authored articles in academic and popular periodicals, including New Eastern Europe, the Washington Post, and the Wilson Quarterly. Babiracki's current project (supported by the Alexander von Humboldt Foundation) re-examines Poland's twentieth-century history in its global context, through the lens of the Poznań International Trade Fair. In the spring of 2020, Babiracki was Visiting Scholar at NYU's Center for European and Mediterranean Studies.
Prof. Babiracki's presentation is co-sponsored by the Russian and East European Studies Program, the Slavic Club, and the Department of History.
This event is free and open to the virtual audience on Microsoft Teams.
Categories: Arts and Culture, Education, Nation and World