Student Organizations Online Resources
With the University's decision to move to online classes, we wanted to make sure that you, as a student leader, and your organization are equipped with the tools you need to be successful while transitioning your operations online!
There are a lot of platforms, resources, and technology available to you and your organization that can assist you in moving your operations online. Whether you are a seasoned professional or a first-time user, this technology can help you continue to do your work, by providing a secure, easily-accessible place for you to access materials.
Move Your Operations/Meetings Online:
Remember- some of our members are relocating, they should not be required to attend any in person meetings at this time. We all need to adjust our membership expectations and be flexible with an ever-changing situation.
Have you considered?
For more information about how to use some of SHU's resources for the management of your student organization, please check out TLTC's Website.
Continue to Engage with Your Membership:
Just because you are moving online temporarily, doesn't mean you need to stop all communication
Think Outside the Box:
This is a great opportunity to re-think some of your operations, and identify other ways of engaging with your fellow Pirates! Perhaps now is a good time to consider:
Launching a Podcast
Reviewing your transition documents
Identifying resources that continue to develop your team!
Develop Marketing Content
Host an online event
Engage your followers on Social Media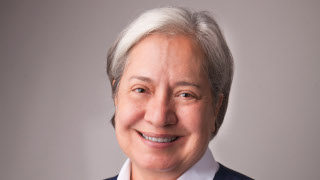 Recent Great Minds Dialogue guest, Sr. Norma Pimentel, is thought of as the "Mother Teresa of South Texas."
Take Some You Time:
Most importantly, the health and safety are of our community are of the utmost importance. The University has implemented a number of actions to keep our community healthy and safe.