Seton Hall Commemorates First Official Juneteenth State Holiday
Seton Hall University will be celebrating the official commemoration of Juneteenth as a holiday in New Jersey.
In September 2020, Governor Murphy signed legislation formally designating Juneteenth as a recognized state and public holiday, which will occur annually on the third Friday in June.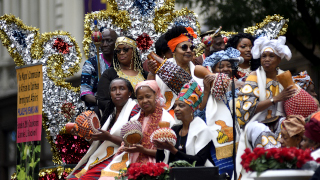 "On Saturday, June 19, 2021, we in New Jersey will have an opportunity to not only celebrate but to embrace an understanding once again of American history," said Forrest Pritchett, Ph.D., director of Special Projects in Freshman Studies and director of the Dr. Martin Luther King Jr. Leadership Program. "Our history is not whole until we can fully embrace it and comprehend it."
Juneteenth, also known as Emancipation Day, Black Independence Day or Jubilee Day, celebrates the end of slavery in the U.S. after the Civil War on June 19, 1865. When President Lincoln issued the Emancipation Proclamation, it took almost three more years before the full emancipation of America's enslaved population occurred.
"You get this reverberation of states' rights coming up again. Same thing that happened during Reconstruction. The reason that there is a Juneteenth is because people in Texas were saying well our state right—we have the right to have slaves, and no Union soldier, no president can tell us otherwise," said Kelly Harris, Ph.D., director of Africana Studies.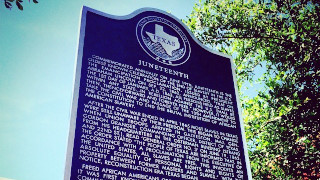 The 13th Amendment to the U.S. Constitution, ratified in 1865, officially abolished slavery throughout the entire United States.
A brief history of the events leading up to Juneteenth can be seen below:
1862: On September 22, a preliminary announcement of the Emancipation Proclamation was given.
1863: On January 1, the Emancipation Proclamation was officially announced, which legally freed slaves in states that had seceded from the Union. However, many slave masters withheld this information from slaves and kept them captive.
1865: On May 29, Andrew Johnson announced a pardon to black and white participants in the rebellion.
1865: On June 19, Juneteenth occurred, representing the date that Major General Gordon Granger arrived in Texas and announced the end of the Civil War and that all enslaved people were free.
To view a more extensive timeline of events, please visit here.
Previously, the weekend of May 29 also marked the hundredth year of the 1921 Attack in Greenwood, when a white mob destroyed a thriving African-American community in Tulsa, OK known as "Black Wall Street."
"This is not new information for historians," said Larry Greene, Ph.D., professor of history. "Historians, for the last seventy-five years, have actually been documenting this kind of violence and obstacles in their history journals, in university presses, but basically, only read by other historians. So now, it is getting out to the general population and some, they find it unimaginable."
In recognition of these markers, the University put together a list of resources for the local community to learn and reflect on the historical significance of Juneteenth and other critical events.
The campus will also commemorate Juneteenth by ringing the bells on campus at noon on June 19. The University invites anyone in the community with a bell to step outside during that time and ring it in solidarity.
For a complete list of local community events and programs, please visit here.
To access the full collection of library resources on Juneteenth, please visit here.
Categories: Arts and Culture, Nation and World