Student Success Advisors
In addition to their assigned Peer Advisor, students meet their assigned Student Success Advisor from the Center for Academic Success program at New Student Orientation.
The Student Success Advisor is a professional advisor who serves as a professor in the University Life course, as a resource for many questions about the curriculum, and as a counselor to help freshmen plan their course of study.
The Student Success Advisor helps students clarify personal, academic and career goals.
Together, the Student Success Advisor and the student examine these goals and use them to shape an academic plan and semester coursework.
As a student's academic and perhaps personal issues arise, Student Success Advisors are available to counsel the students.
Student Success Advisors make students aware and encourage students to take advantage of the many Seton Hall University resources available on campus, such as the Academic Resource Center, the Career Center, Health Services and Counseling Services, and the Campus Ministry, to make the first year of college a great success.
Our program's goal is to assist students in fulfilling their potential while making realistic choices when choosing their major. The students' choices should always reflect both their interests and abilities.
Meet our Student Success Advisors
Vaughn Calhoun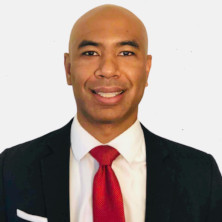 Dr. Vaughn Calhoun is the Assistant Vice President and Dean of the Center for Academic Success (CAS). He serves on the divisional senior leadership team and supervises CAS, Academic Resource Center, Academic Support for Student-athletes, Career Center, and ROTC.
Previous to Seton Hall, Dr. Calhoun served as the Assistant Vice President of Academic Innovation at Rowan University. He helped coordinate, develop, and implement high-quality academic programs and policies. He has extensive educational success experience and has developed relationships with industry and community partners for student career development. At Becker College, he was the Chair of the Business Department at the School of Design & Technology, where he also chaired the inaugural racial diversity committee. He led the Becker business program redesign, a multi-year project in collaboration with faculty and other campus partners, and oversaw the creation of four additional bachelor degree programs (ESport Management, Emerging Media and Content Creation, Sport Management, and Social Innovation and Entrepreneurship). He is currently an adjunct faculty member at the University of Maryland (Global Campus) and Providence College.
One of his goals is to continue raising the bar of academic achievement, which will aid in student persistence, retention, and graduation. His leadership style focuses on understanding organizational dynamics, managing growth, being a strategic thinker, constant learner, and problem-solver.
He earned his B.S. in Administration of Justice from Rutgers University, where he was full scholarship football player. He earned his M.P.A in Public Policy & Administration from California State University, Long Beach, and Ed.D. in Higher Education Administration from Northeastern University.
Joan Brennan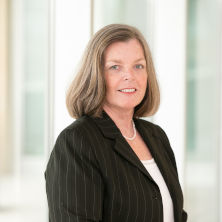 An employee since 1991, Joan Brennan joined the Center for Academic Success Program in 1999. She earned a Master of Public Administration degree as well as a Bachelor of Arts degree in Social & Behavioral Sciences from Seton Hall University. Joan is the designated advisor for students who have been accepted into the Joint Bachelor's/M.D. Program and a secondary advisor for students who have an interest in pre-medical professions. She helps students with understanding the curriculum and assists in course selection.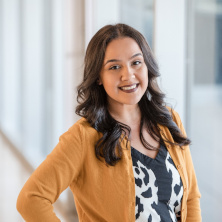 Heather Brito
Heather Brito is excited to be working in the Center for Academic Success (CAS). She graduated from Kean University in 2016 with a B.A in Psychology and Communication Studies. During her time as an undergraduate student, she worked in the Psychology Department at Kean University and wanted to pursue a career in social work. After she graduated and began working in her field of study, she realized that she missed working in the university and decided to pursue a career in Higher Education. Following her new career path, she graduated from William Paterson University with her M.A in Higher Education Administration and Leadership and is now a part of the Center for Academic Success team at Seton Hall University.
Aside from working as the Director of Operations, Heather enjoys cooking and spending time with her friends and family. She can be reached at [email protected] and is located in Mooney Hall, Room 11.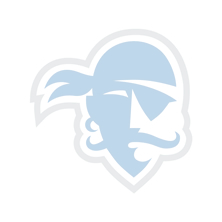 Jessica "BluJean" Casey
BluJean earned her BS in Allied Health from Texas A&M University and an MA in Mental Health Counseling from Sam Houston State University. She is a Licensed Professional Counselor, Certified EMDR Therapist, and is currently pursuing a Ph.D. in Counseling Psychology at Seton Hall University.
With several years of clinical and research experience, her approach with college students, both in advisement and as an instructor, is grounded in a wholistic, person-centered approach with a focus on experiential and seminar teaching approaches. She values equity, openness, diligence and fun in her classroom environment.
In her spare time, she enjoys yoga, gardening, traveling and spending time with her fur babies.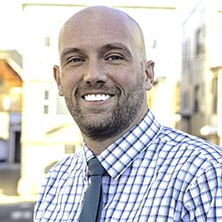 Joshua Dornbos
Josh serves as the Assistant Dean of the Center for Academic Success. He joined Seton Hall's team in January 2022 with nearly 20 years of experience in student services across higher education and the nonprofit sector. Prior to his time at Seton Hall, Josh served as the Associate Director of the Advisement Center at New Jersey City University. During his tenure at NJCU the 4 year graduation rate rose 7% and he took a leadership role in strengthening services to students on academic probation. During his early career, Josh developed college preparatory programming for New City Kids, an organization in Jersey City NJ, that serves Pell eligible, first-generation college students. Josh resonates with Seton Hall's holistic view of education, the University's commitment to socioeconomic mobility and emphasis on service.
Josh earned his B.S. in Family and Community Services from Michigan State University and then went on to earn his MSW from the University of Michigan with a concentration in Interpersonal Practice with Children and Youth. In his free time Josh enjoys running, teaching, spending time with his wife & daughters, mentoring, sitting outside by his fire pit and watching football & basketball.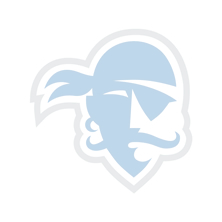 Christopher Driscoll
Christopher Driscoll earned his bachelor's degree in Sociology with a minor in Education from the University at Albany, where he was a scholarship lacrosse player. He worked as an academic advisor for student-athletes before completing his master's degree in Counselor Education from McDaniel College. He is working on his Ed.D in Educational Leadership. Christopher worked as a School Counselor at high schools in the Bronx and Manhattan. He looks forward to working with Seton Hall students and assisting them with transitioning into college, registration, as well as getting to know the faculty and staff on campus.
Tim Fox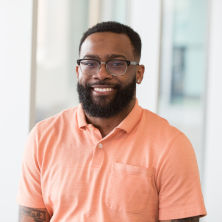 Tim Fox graduated from The University of North Carolina at Greensboro in 2017 with a B.S. in Kinesiology. As an undergraduate student, he spent a lot of time working in the campus activities office where he discovered his passion for working in higher education. Once he graduated, he knew that he wanted to go further in the field of education. With this decision, he made the decision to continue his education and graduated from North Carolina A&T State University in 2020 with his M.S. in Adult Education.
Aside from working in the Center for Academic Success as a Student Success Advisor, Tim enjoys spending time with friends, playing video games, and trying different foods.
Jacqueline Galler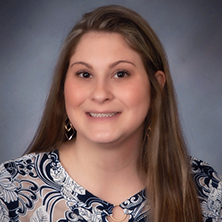 Dr. Jacqueline Galler serves as a Senior Student Success Advisor and Program Director - Curriculum in the Center for Academic Success. She earned her Ph.D. in Higher Education, Leadership, Management and Policy from Seton Hall University in May 2023 and has been an advisor in CAS since 2013. Her research is primary focused on retention of undecided major students in higher education. As a Senior Student Success Advisor, Dr. Galler teaches CORE 1001 University Life and academically advises first-year students. She strives to help her students develop academically and adjust to college. More specifically, she enjoys helping students find their passion(s) and set goals to help them grow during their tenure at Seton Hall.
Additionally, Dr. Galler serves as the Program Director – Curriculum and assists with the creation of the University Life and Study Skill course curriculum as well as developing and implementing assessments in CAS. Outside of Seton Hall, she enjoys spending time with her three daughters and husband, reading at least one book a month, and traveling. Dr. Galler can be reached at [email protected] and is located in Mooney Hall, Room 14.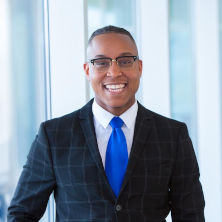 Evan S. Griffin
Evan S. Griffin serves as a Student Success Advisor within the Center for Academic Success (CAS). His responsibility is to be a positive resource for students he counsels, by clarifying their personal, academic, and career goals. He also seeks to help students find peace and enjoyment in their development process as young adults living in the 21st century. He earned both his M.A. in Higher Education and B.A. in Theatre Studies from Montclair State University (MSU).
Prior to his tenure at Seton Hall University, Evan served as an Assistant Community Director in Residence Life at Montclair State University. In his role, he helped maintain an atmosphere conducive to academic and social development through oversight of a residence hall with over five-hundred students (including 30+ student staff members). Additionally, he helped educate students with behavioral concerns as a student conduct officer and responded to several emergency situations, while on a duty rotation with other professional staff. Evan also served as a Resident Director at Bloomfield College, serving in a similar capacity. Most recently, he spent time (as a graduate student) assisting a faculty member conduct research on educational policy throughout the U.S. and helped build an infrastructure for a Student Advisory Board that exists within one of Montclair State University's academic colleges.
Evan's goals include finding innovative and strategic ways to help students discover their purpose within and outside the classroom. He enjoys making a positive impact on students and colleagues he shares his time with. He does his best to exemplify servant leadership; focusing on the growth and well-being of people to help them become the best versions of themselves.
Lisa Hawryluk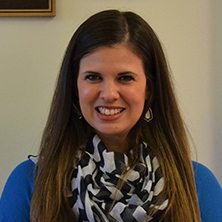 Lisa Hawryluk earned her Bachelor's degree in Secondary Education from Oklahoma State University. She specialized in the areas of English and Social Studies and taught high school English before joining the Center for Academic Success team. Lisa went on to earn her Master's degree in Strategic Communication from Seton Hall University.
Working and interacting with students has always been a passion of hers, and she really enjoys mentoring and advising Seton Hall's freshmen students. Lisa also serves as a Senior Student Success Advisor and Program Director - Transfer Student Center and her door is always open. Her main goal is to help all students transition successfully and become part of the SHU Pirate family. Lisa's favorite quote to live by is: "Don't waste life in doubts and fears; spend yourself on the work before you, well assured that the right performance of this hour's duties will be the best preparation for the hours and ages that will follow it."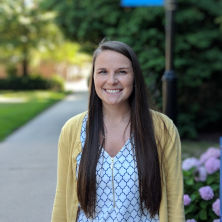 Carissa Leoni joined the Seton Hall family in 2018 and is excited to work with the Center for Academic Success team as a Center for Academic Success First-Year Advisor. She serves as the Assistant Director of Academic Support Services for Student-Athletes. Professor Leoni earned both her B.A. in Communication and Information and her Master's in College Student Affairs at Rutgers University. She spent a brief time here at Seton Hall University as a Graduate Assistant in 2015 for the Office of Academic Support Services for Student-Athletes and has loved being back on campus full-time working with Seton Hall students and student-athletes.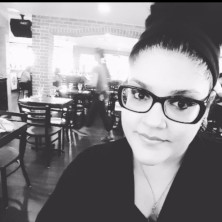 Nereida Montijo
Ms. Montijo earned her Bachelor of Arts degree in Political Science while minoring in Women Studies from Rider University. She also earned a Masters of Education degree from Drexel University in Higher Education specializing in student development. Ms. Montijo has years of experience in higher education, non-profit management, college preparation, student development, adjunct teaching and counseling/advising.
Ms. Montijo also counsels DV survivors and leads local community efforts for individuals in need. Ms. Montijo established a business called E.R.O.D Engaged in Real Open Dialogue where she conducts workshops and participates in speaking engagements for interested groups, schools, or non-profit organizations.
Philip Nasisi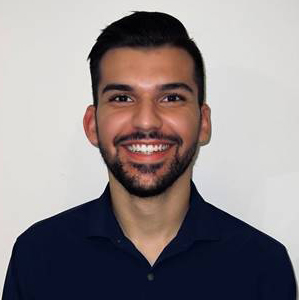 Philip Nasisi graduated Seton Hall with a B.S in Secondary Special Education & History. He is currently pursuing a master's in Higher Education Student Affairs. Philip enjoys working with students to assist them in achieving their academic goals. His door is always open for advisement in Mooney Hall room 13. In his free time Philip enjoys watching football, reading books, and eating pizza.
His favorite quote is "Carpe Diem!" (Seize the day!)
Caroline Rogers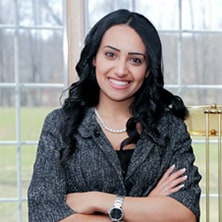 Caroline Rogers serves as an Academic Success First-Year Advisor. She is an alum of Kean University where she earned both her Bachelor's and Master's Degrees in Criminal Justice with a focus in Public Administration.
Prior to her appointment at Seton Hall University, she served as an Adjunct Professor of Criminal Justice at Kean University and Middlesex County College. She has spent years serving as a mentor with the Educational Opportunity Fund (EOF) Program at Kean University. Professor Rogers has also taught First Year Seminar classes, helping freshmen transition into college during their first year at Union County College.
She has continuously followed her passion for teaching and working with college students to provide academic and social guidance. She strives to motivate students in recognizing their inner strengths and skills by allowing them to embark on the journey of self-discovery towards what truly inspires them.
Professor Rogers can be reached via e-mail at [email protected] or located in Mooney Hall – Room 12.
Lisa Healey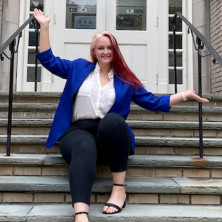 Lisa Healey is thrilled to be working in the Center for Academic Success (CAS) as a Senior Student Success Advisor and the Program Director for Undecided Students. Lisa graduated from Seton Hall University in 2019 with a B.A. in Honors Psychology and proceeded to attend grad school at Seton Hall, earning her M.B.A in Management in 2021. She started her career in CAS as a Peer Advisor in undergrad, continued to be a graduate assistant and is now a full-time Senior Advisor. Lisa's advice to first year students is to embrace the experience that is college and to allow yourself to be molded like clay. It is such an amazing time to learn more about yourself, and what truly makes you happy. Lisa loves working with the undecided population and supporting the Stillman School of Business by working with students interested in tracking into the business school.
When she's not working Lisa loves spending time with her husband, daughter and husky. Her hobbies include crafting, bouldering and reading. If you ever need assistance, you can reach her at [email protected] or stop in at Mooney Hall 11.
Brittany Gogates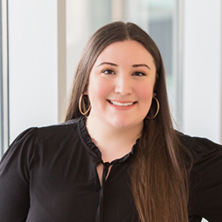 Brittany Gogates (White) graduated from Seton Hall University with her B.A. in English and Creative Writing and a minor in Legal Studies in Business. After making the decision to not attend law school, Brittany realized how much she loved and missed working with college students as a Peer Advisor and decided to follow a new career path. She returned to Seton Hall and earned her M.A.E. in Higher Education and Student Affairs, and is finishing her Ph.D. in Higher Education Leadership, Management, and Policy. She currently serves as a Senior Student Success Advisor and the Program Director of the Pirate Pathway Program in the Center for Academic Success.
Outside of school, Brittany enjoys spending time with friends and family, being outdoors, reading, and making unforgettable memories. Her favorite quote and one she believes all students should keep in mind is, "Go confidently in the direction of your dreams. Live the life you've imagined." – Henry David Thoreau. Brittany encourages all students to take advantage of every opportunity and resource Seton Hall has to offer. She also believes students should remember that it's OK if the original plan falls apart; pick up each piece one by one and create a new path. Your possibilities are endless.
Marisa Case

Marisa is happy to be working in the Center for Academic Success as an instructor and student success advisor for first year students.  She is a GEM Fellow and a peer leader and participant in the Praxis Program of the Advanced Seminar on Mission at Seton Hall University.
Jasmine Jackson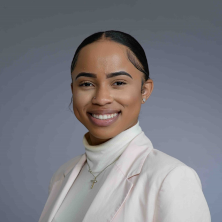 Jasmine earned her BA in Forensic Psychology from John Jay College of Criminal Justice and an MSEd in Mental Health Counseling from Fordham University. She is a MHC-LP in New York and is pursuing her Ph.D. in Counseling Psychology at Seton Hall University.

With many years of clinical and teaching experience, her approach to college students is to create an environment where students feel safe and heard. Jasmine strives to provide a helping hand to any student needing help adjusting to college life. She never stops learning from experiences, education, and those around her. Jasmine strives to create a respectful, educational, reflective, inclusive space.

In her spare time, she enjoys hanging out with friends and hanging out with her golden retriever, Caramel.