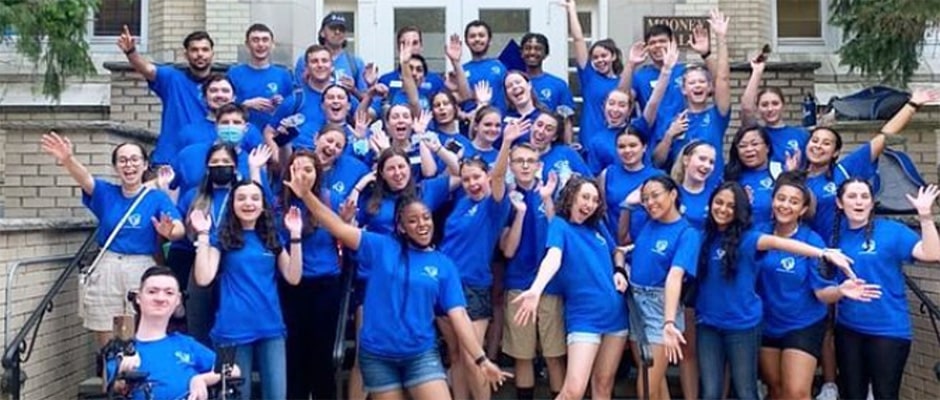 Peer Advisors
In addition to an Academic Advisor, incoming Seton Hall freshmen are assigned peer advisors to make the transition to college life as smooth and enjoyable as possible. These peer advisors are carefully chosen; they are successful and personable undergraduates from all over the United States (this year from California, New York, Rhode Island, Pennsylvania, Wisconsin, Colorado, Louisiana, North Carolina, and New Jersey) and from countries around the globe (this year from Jamaica and Brazil).
There are 60 peer advisors for the incoming class. They are highly motivated and can help first-year students to:
meet other students,
find new ways to anticipate and solve typical first year problems,
gather information about university-sponsored academic and social activities,
become acquainted with the university.