Science, Contemplation, and Ideology
Wednesday, September 18th, 2019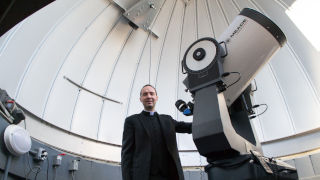 The Catholic Studies Program proudly presents, "Science, Contemplation, and Ideology" by Dr. Carlo Lancellotti on Monday, October 21 at 3:30 p.m. in the Chancellor's Suite of the University Center.
About Lecture:
The task of the Christian imagination in front of science is not to try and replace it with some kind of "different" science, but bring it back to its original contemplative and esthetic impulsive. Whenever this happens, science is purified by the incrustations of ideology and re-energized as science. Professor Carlo Lancellotti will present a lecture proposing a simple way Christian scientists can effectively renew the practice of science.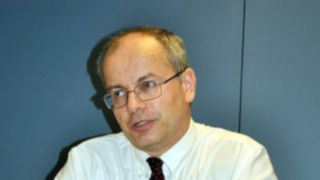 Carlo Lancellotti, PhD.
About Speaker:
Professor Carlo Lancellotti's field of scholarship is mathematical physics, with a special emphasis on the kinetic theory of plasmas and gravitating systems. He has published a variety of journals, including Physical Review, Physical Review Letters, The Journal of Statistical Physics, Chaos, The Journal of Transport Theory, and Statistical Physics.
The event is free and open to the public.
About Catholic Studies:
The Catholic Studies Program at Seton Hall University offers an innovative, interdisciplinary curriculum for students of any creed who are interested in deepening their knowledge of Catholicism's rich intellectual tradition and living heritage. Combining the study of history, philosophy, theology, literature, art, sociology, and other disciplines, Catholic Studies focuses on the church's dialogue with culture and encounter with the world. Students interested in Catholic Studies have the option to pursue a major, minor, or certificate that complements and enhances the university's other degree programs and fields of study. Over 20 years the academic program and its variegated activities have stayed true to and fulfilled the Catholic mission and vision of the University.
For more information, please contact Dr. Ines Murzaku at [email protected] or (973)-275-2808 Gloria Aroneo at [email protected] or (973)-275-2808.