Do You Want to Shadow an Employer at their Office?
Wednesday, February 1st, 2023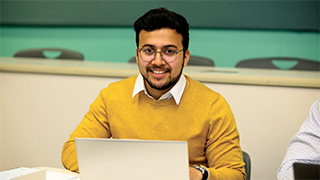 The Career Center is excited to have launched the pilot of the shadowing program on Jan. 26.
This program offers students the opportunity to shadow an employer at their office for either a half or full day to gain valuable insight into potential jobs, career paths and industries.
Through shadowing, students will have the opportunity to:
Observe their host's daily tasks
Meet with different departments within the organization
Participate in business meetings or calls
Tour the office
Connect with current interns about their roles
Attend an office networking event
Interested students must apply through this link. Applications are due Feb. 6 at 11:59 p.m., and accepted students will be notified by Feb. 10.
If selected, you will need to schedule a brief 30-minute meeting with a member of the Career Center during the week of Feb. 13 or Feb. 20.
The shadowing program ranges from March 6 to April 5. Selected students will coordinate dates with their shadowing hosts.
If you have any questions, please email Career Center Associate Director Justin Krass.
Categories: Education