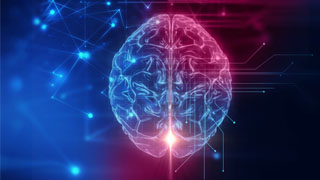 Mateusz Kowalczyk, a sophomore psychology major from Clifton, New Jersey, will participate in the Workshop in Brain and Cognitive Sciences this summer at the University of Delaware.
The intensive two-week program, which runs June 5-16, will allow Kowalczyk to attend lectures on a wide array of neuropsychological topics and participate in discussions and plenty of hands-on laboratory experience. The National Science Foundation will cover all the expenses, including travel, housing and meals.
While undergraduate students from all across the country are encouraged to apply, the workshop only accepts a few students each year. Kowalczyk submitted two letters of recommendation, his resume, unofficial transcript and a cover letter explaining why he was interested in the summer workshop. He was originally placed on the waitlist but was eventually chosen as one of the select few students in the program.
Kowalczyk was assisted and guided by several Seton Hall students and faculty members during his application process. Johnathan Steiger, a graduate student, helped him create and perfect his cover letter. For his two required letters of recommendation, Kowalczyk relied on David Sabatino, Ph.D., and Jeffrey Levy, Ph.D. Kowalczyk was particularly grateful for Levy's support and encouragement. "Dr. Levy is always there and always has time to sit down and speak with me, which I am super grateful for," he says. "Talking to him helped me stay motivated and focused on pursuing the program."
Kowalczyk initially learned about the workshop through an email from the Seton Hall Psychology Department and was inspired to pursue the opportunity by the Human Neuropsychology course he was taking with Kelly Goedert, Ph.D. The course focused on exploring the human brain, neural pathways and neural mechanisms, among other content. He says, "I felt the workshop at the University of Delaware was a great transition from Dr. Goedert's class. It seemed like a great opportunity to explore and learn about the intricacies of our brains, since that is something I have always found fascinating."
An active member of the Psychology Club at Seton Hall, Kowalczyk has also conducted research in Michael Vigorito, Ph.D.'s rat lab, assisting student Pat Severino with his master's proposal. Though Kowalczyk only began researching in the Psychology Department recently, he had previously conducted research in the Biochemistry Department, researching cancer as a biochemistry major under Sabatino's leadership. Taking psychology classes in his freshman year, Kowalczyk realized that psychology was a better fit for him.
"Psychology to me wasn't just learning about abstract and psychological phenomena, but it encompassed the idea of learning about ourselves as human beings - something which I appreciate," he says.
Kowalczyk does not have a specific career path in mind yet, but he is pursuing his interests and seeing where they lead him in his chosen field. Drawing upon his knowledge as a guitarist, he has an interest in the science behind music therapy and in doing more research to find new ways music can provide insight into how our brains work. "I hope to someday contribute to the conversations circulating around the world about the workings of the brain."
The Department of Psychology offers several degree and certificate programs for both graduate and undergraduate students, including a B.A. and B.S. in Psychology, an M.S. in Experimental Psychology and a Certificate in Data Visualization and Analysis. Faculty conduct internationally recognized research and innovative, technologically enhanced instruction. Grounded in practical experience but exploring the frontiers of their disciplines, they work hand-in-hand with their students to help move the field of psychology forward.
Categories: Research , Science and Technology